Microcredentials: Connecting Business Schools and Business Through Lifelong Learning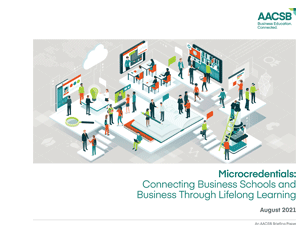 This briefing paper is intended to provide a high-level overview of microcredentials, their place within the lifelong learning and business education ecosystem, and the opportunities they can unleash for business schools in creating deeper connections with business.
---

Fulfilling Organizational Talent Needs Through Microcredentials
Lessons for organizations and business schools on optimizing microcredentials for lifelong learning.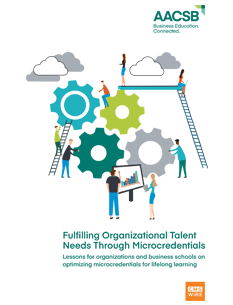 This study is just one part of the growing conversation around the role of microcredentials in business and lifelong learning.

The survey results were gathered from the 2021 Future of Microcredentialing survey, which was conducted online by the research department of CMSWire. Key findings from this report support AACSB's perspective that microcredentials are highly valued—especially as they coexist with degree-based learning.
For media inquiries, please contact [email protected]