Advocating for Business Education
AACSB is the leading advocate for business schools' quality, relevance, and positive impact in society.
We are dedicated to sharing diverse insights, best practices, and impactful research that advances business education and the value of AACSB accreditation around the world.
How We're Making a Difference
Innovations That Inspire
Business schools are important drivers of change and AACSB shines a spotlight on the variety of ways they are leading and innovating to create positive societal impact.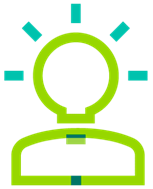 Influential Leaders
Outstanding alumni of AACSB-accredited business schools combine business leadership with passion and purpose.