Advocating for Business Education
AACSB is the leading advocate for business schools' quality, relevance, and positive impact in society.
We are dedicated to sharing diverse insights, best practices, and impactful research that advances business education and the value of AACSB accreditation around the world.
How We're Making a Difference
Innovations That Inspire
Submissions to the 2023 Innovations That Inspire program are now open! Tell us how your institution is cultivating the innovative business schools of tomorrow.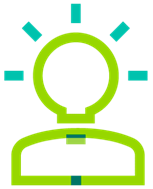 Influential Leaders
Nominations for 2023 Influential Leaders are now being accepted! We seek examples of alumni who are defining what it means to be a societal impact leader.