Advocating for Business Education
AACSB is the leading advocate for business schools' quality, relevance, and positive impact in society.
We are dedicated to sharing diverse insights, best practices, and impactful research that advances business education and the value of AACSB accreditation around the world.
How We're Making a Difference
Innovations That Inspire
AACSB's annual Innovations That Inspire initiative highlights effective and forward-looking business school practices in areas like curricular offerings and programming, thought leadership, operations, community engagement, and more.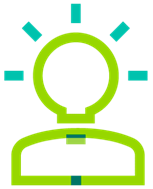 Influential Leaders
The annual Influential Leaders initiative recognizes alumni of AACSB-accredited schools who are creating lasting impact in their communities, industries, and around the world, exemplifying business education as a force for good.