Educators
Assurance of Learning Seminar I (AP/EMEA)
Join a cohort of your peers in three live lessons facilitated by globally recognized Assurance of Learning experts.
Event Type

Seminar
This virtual seminar will take place each day 9:00 a.m. – 12:00 p.m. Central European Time | 3:00 – 6:00 p.m. Singapore Standard Time
We're excited to discuss the 2020 Business Accreditation Standards! Register now to learn what the new standards will mean for your business school.
Join a cohort of your peers in three live lessons facilitated by globally recognized Assurance of Learning experts. Build skills and network in interactive, workshop-style lessons focused on creating a customized AoL process for your school. Build and refine your competency goals (learning goals), learning objectives, and rubrics through group interactions, breakout sessions, and spaced learning in a virtual environment.
Focusing on Standard 5: Assurance of Learning of the 2020 AACSB Accreditation Standards, the seminar will cover the entire AoL process step–by–step to help you gain a clear understanding of assessment, competency goals (learning goals), learning objectives, data collection, and rubrics. The seminar will also provide a variety of regional resources and examples for customized learning. Using this information, you will have an opportunity to practice what you have learned with your peers in order to further develop a working knowledge of how to create the best AoL process for your school.
Learning Objectives
Gain a working knowledge of the steps in the AoL process
Recognize the AoL expectations based on the 2020 AACSB Accreditation Standards
Understand the fundamentals of competency goals (learning goals) and learning objectives as well as designing effective rubrics
Understand the relevance of Table 5.1 in regard to initial accreditation and continuous improvement reviews
Recognize the role of indirect measures
Facilitators

Angelito Calma, University of Melbourne
Dr Angelito Calma is a Senior Lecturer in Higher Education at the Williams Centre for Learning Advancement, Faculty of Business and Economics, The University of Melbourne. He designs and delivers various professional development programs to support business academics at various stages of their career. He is an Assurance of Learning expert and is responsible for managing the Faculty's quality assurance initiatives in relation to AACSB accreditation for nearly 10 years. An experienced teaching and research academic, Angelito has more than 20 years of experience teaching management subjects, particularly business analysis, decision science and quantitative methods in business. His research interests overlap education and business. He has published in top-tier journals in higher education such as Studies in Higher Education and in business and management journals including Journal of International Business Studies. He is also a Tertiary Education Quality and Standards Agency (TEQSA) expert and is regularly sought for advice concerning course accreditations, initial registrations and quality frameworks. His professional memberships include the Academy of Management, Society for Research in Higher Education, Higher Education Research and Development Society of Australasia and Australia and New Zealand Quality and Accreditation Network. Angelito received his graduate qualifications from the University of Melbourne, University of Queensland, De La Salle University and University of the Philippines. He was a visiting academic at University College London, Glasgow Caledonian University, Dublin Institute of Technology, Tohoku University and National University of Singapore.
Jasmina Selimovic, University of Sarajevo
Jasmina Selimovic is a Dean and Professor (Department for Finance and Department for Quantitative Economics) at the School of Economics and Business University of Sarajevo (SEBS). Previously she held the position of SEBS's Vice-Dean for Academic Affairs and International Cooperation for six years, in two consecutive mandates. Professor Selimovic's fields of professional interest include quantitative finance, more particularly insurance, finance, financial mathematics, actuarial mathematics and risk management. In addition to her academic career, Professor Selimovic has served as a Supervisory Board member of the Raiffeisen bank BH, as Chairman of the Managing Board of Institute for Health Insurance of Canton Sarajevo and held the member position in the Bosnia and Herzegovina Fiscal Council Advisory Group. Professor Selimovic has extensive professional experience in quality assurance and management in higher education and has led the SEBS's Accreditation Team in the processes of obtaining the two most prestigious international accreditations in higher education, namely The Association to Advance Collegiate Schools of Business (AACSB) and the European Foundation for Management Development (EFMD). Starting from year 2017, Professor Selimovic has become a member of the EFMD's EPAS Accreditation Board. She regularly serves as peer review team member for the AACSB and EFMD institutional and programme accreditations. Professor Selimovic has been guest lecturing at University of Istanbul, Fatih University, University of Nebraska Lincoln and many other institutions. She has participated as a leader, co-leader, researcher, consultant, and associate in various scientific and consulting projects and studies. Among other, she was engaged in the projects for World Bank, European Union and Regional Economic Forum.
Who Should Attend
Faculty, department chairs, deans, and those working on obtaining or maintaining accreditation at their school. Individuals who are new to assurance of learning, who have recently joined an AoL committee, who are implementing an AoL plan, or who need to be familiarized with the general terminology and implementation.
"I was incredibly impressed with the virtual format. The producer was helpful, the transitions were very well done, and the facilitators did an excellent job of encouraging collaboration and using the tools available to them." —2020 Assurance of Learning Seminar I Attendee
Delivery
Gain actionable insights in three, 3-hour live lessons with a cohort of your peers and facilitators. Pre-and post-work will allow you to maximize your time in the classroom. This course will be delivered via AACSB's Learning Portal and Zoom. You will have access to the event for 90 days from the seminar date.
AoL Knowledge Quiz
Should you attend the Assurance of Learning Seminar I or the Assurance of Learning Seminar II? Think of the two seminars as level one and level two respectively. Test your knowledge with the AoL Background Knowledge Test.
Contact Us
For more information, please contact [email protected].
Thank you to our sponsor: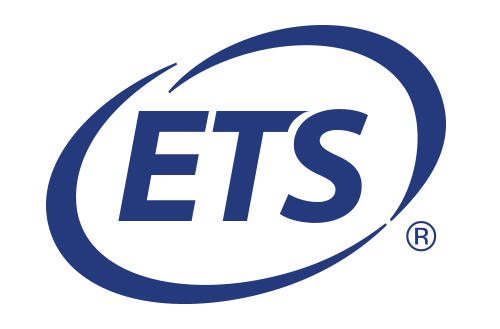 Pricing (USD)
Member Pricing 1st and 2nd
Member Pricing 3rd and subsequent
Non-Member Pricing
On or after May 23
$1,145