Leo Hindery Jr.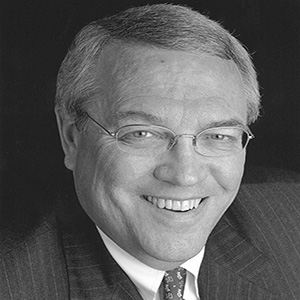 Chairman and CEO,
Trine Acquisition Corp.
Alma Mater:
Seattle University
Albers School of Business and Economics
United States
Area of Impact:
Entertainment or Media
Leo Hindery Jr., a member of the Cable Industry Hall of Fame, is chairman and CEO of Trine Acquisition Corp, a NYSE-listed special purpose acquisition company that went public on March 15, 2019. Hindery remains a managing partner of InterMedia Partners, a series of media industry investment funds he founded in 1988 and ran until February 1997, when he was named president and CEO of Tele-Communications, Inc. (TCI), then the world's largest cable television system operator. In March 1999, TCI merged into AT&T and Hindery became president and CEO of AT&T Broadband.
In November 1999, Hindery was named chairman and CEO of GlobalCenter Inc., a major internet services company that, 14 months later, merged into Exodus Communications, Inc. Following this merger, until October 2004, Hindery was the founding chairman and CEO of YES Network, the regional television home of the New York Yankees, after which he reconstituted InterMedia Partners. YES was a novel sports broadcasting initiative at the time, which has been widely replicated since.
Formerly chairman of the National Cable Television Association and of C-SPAN, Hindery has been recognized as one of the cable television industry's 25 Most Influential Executives Over the Past 25 Years and one of the 30 Individuals with the Most Significant Impact on Cable's Early History.
A member of the Council on Foreign Relations, Hindery is co-chair of the Task Force on Jobs Creation and was the founder of Jobs First 2012. In 2008, he was an economic and trade advisor to presidential candidate Barack Obama, and in 2012 he served as an economic policy surrogate for President Obama. He is a trustee of Emerson College and a director of Common Cause New York and of Hemisphere Media Group, Inc.
A member of the Minority Media & Telecom Council Hall of Fame, Hindery is distinguished by his decades of commitment to diversity and his commitment to the development of ethnically sensitive channels and programming for African Americans, Latinos, and Puerto Ricans. Long before it became the prominent topic it is today, Hindery was a champion for diversity and inclusion.
Hindery has long been an advocate for business ethics and the positive role that business can play in society. He is also very outspoken about the responsibility of business to its many stakeholder groups, not simply shareholders. In this regard, on June 3, 2019, he published an opinion piece, "How America's Business Leaders Lost Their Way," in The Washington Monthly.
Previously he published two books, The Biggest Game of All and It Takes a CEO, where the themes of appropriate business conduct were explored at length. Hindery has frequently spoken to groups of business school students, including in the Albers Executive Speaker Series at Seattle University, and recently to a group of Jesuit business school deans on the topic of business education.