Educators
Business Accreditation Seminar (AP/EMEA)
Build skills and network in interactive, workshop-style lessons focused on each accreditation standard, allowing you to create effective plan of action for your school.
Event Type

Seminar
This virtual seminar will take place each day 9:00 a.m. – 12:30 p.m. Central European Time | 3:00 – 6:30 p.m. Singapore Standard Time
Join a cohort of your peers in four live lessons facilitated by globally recognized AACSB accreditation experts. Build skills and network in interactive, workshop-style lessons focused on each accreditation standard, allowing you to create effective plan of action for your school. Learn what is important and expected at each stage of the accreditation process through group interactions, breakout sessions, and spaced learning in a virtual environment.
Focusing on the 2020 AACSB accreditation standards, the seminar will provide you with the knowledge and resources to avoid common challenges in the accreditation process.
Learn through peer interactions and conversations with expert facilitators as you discover how your school can use the accreditation process to embody continuous improvement through engagement, innovation, and impact.
Learning Objectives
Discover the purpose and philosophy of accreditation and the AACSB guiding principles
Review the nine 2020 AACSB Standards in depth to understand how they build on each other and assure quality at the school
Learn the importance of quality and continuous improvement, supported by engagement, innovation and impact
Gain an understanding of the initial and continuous improvement review processes
Build a network of peers and have an opportunity to ask questions
Facilitators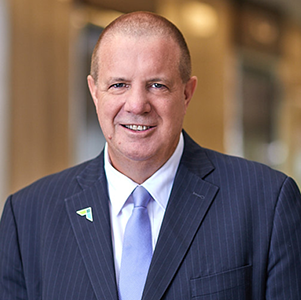 Geoff Perry, AACSB International
Geoff Perry is executive vice president overseeing global membership. With senior management experience in the university sector, having served as business school dean, pro vice chancellor, and deputy vice chancellor at Auckland University of Technology—a 28,000 student, research-intensive university—he has strong strategic, financial, and people management capabilities. He has mentored, advised, and evaluated many higher education business schools across the Asia Pacific region and North America. Recently he co-chaired the Business Accreditation Task Force, which was mandated by AACSB's board of directors to work with the association's community to develop the 2020 business accreditation standards. Perry has a significant portfolio of peer-reviewed journal articles, commissioned reports, and presentations. He has academic and private sector experience and has worked, consulted, and researched in his home country of New Zealand as well as more broadly in the Asia Pacific region. Perry holds degrees in the arts and the humanities and has a PhD in economics with a focus on labor and international economics.
Who Should Attend
Deans, administrators, accreditation coordinators, faculty members, and key stakeholders at schools interested in or seeking AACSB Accreditation; individuals new to the AACSB Accreditation Standards and process; accreditation committee members.
Delivery
Gain actionable insights in four, 3.5-hour live lessons with a cohort of your peers and facilitators. Pre-and post-work will allow you to maximize your time in the classroom. This course will be delivered via AACSB's Learning Portal and Zoom. You will have access to the event for 90 days from the seminar date.
"First and foremost: last week's [virtual] Business Accreditation Seminar was outstanding. I attended others over the years, and this one was quite well designed and delivered. Thanks to you all."
—Dr. Ramin Cooper Maysami, PD, CFP, California State University – Los Angeles | Virtual Business Accreditation Seminar Attendee
Contact Us
For more information, please contact [email protected].
Pricing (USD)
Member Pricing 1st and 2nd
On or after March 21
$995
Member Pricing 3rd and subsequent
On or after March 21
$895
Non-Member Pricing
On or after March 21
$1,145