Businesses
Educators
Annual Accreditation Conference: Europe, Middle East and Africa (In-Person)
Conference location: BI Norwegian Business School, Oslo, Norway
Date(s)
June 22​ – 24​, 2022
Discover new ways to create a lasting, positive impact through interactive discussions and valuable keynote sessions with a focus on continuous growth. Schools across Europe, the Middle East, and Africa lead change and innovate to overcome today's challenges—both anticipated and unforeseen.
How can heads of business schools create environments where societal impact is planned and accounted for? How can our assurance of learning systems be utilized to shape the influential leaders of tomorrow? How can the process of continuous improvement help in navigating change? AACSB International invites you to the EMEA Annual Accreditation Conference at BI Norwegian Business School in Oslo, Norway where you will find a blend of learning and networking opportunities in a three-day event. Explore the 2020 AACSB Accreditation Standards and network with forward-thinking business school leaders focused on quality improvement.

Gain insight into regional trends, connect with experienced quality assurance managers and accreditation experts, and discuss best practices with thought leaders and change-makers. Whether you are preparing for your initial accreditation visit, your continuous improvement review is coming up, or you simply would like to learn about our consultative accreditation process, the opportunity is awaiting you at this conference.

Conference Chair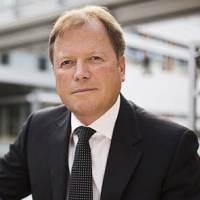 Inge Jan Henjesand
President, BI Norwegian Business School
"A helpful overview of the 2020 standards and a lovely way to meet a wide range of participants from across the world and share experiences." —Catherine Court, Faculty Manager, Strathclyde Business School, University of Strathclyde, Scotland, UK
Registration Information
By clicking to register and attend the event, you agree that you have reviewed the Health & Safety Commitment and Guidelines outlined in the Hotel and Travel tab. You agree and understand the specific risks and nonetheless accept them in order to utilize AACSB's services and attend an event.
We look forward to seeing you in Oslo!
Connect With Us!
Use #AACSBaccreditation to share your conference-related feedback, thoughts, and photos. Follow and @AACSB for the latest news and updates.
Pricing (USD)
Member Pricing 1st and 2nd
On or after June 9
$1,145
Member Pricing 3rd and subsequent
On or after June 9
$1,045
Non-Member Pricing
On or after June 9
$1,345