Businesses

Educators
Annual Accreditation Conference: Europe, Middle East and Africa (In-Person)
Conference location: BI Norwegian Business School, Oslo, Norway
Date(s)
June 22​ – 24​, 2022
Event Type

Conferences
Keynote Speakers
Keynote I: The Importance of Purpose in Business
Moderator: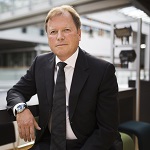 Inge Jan Henjesand, BI Norwegian Business School
Inge Jan Henjesand is the President of BI Norwegian Business School, a triple crown accredited business school with 20.000 students. He holds a PhD from NHH, Norwegian School of Economics. Henjesand have had key leadership positions at BI as head of the Department of Marketing, Executive Vice President of Research and Academic Resources and as Provost and Acting President (1998 – 2008). He have also been Vice President and responsible for research, innovation and industrial policy at Abelia,The Confederation of Knowledge Based Enterprise in Norway (2008 – 2014). He has served on a number of boards and committees.
Panelists: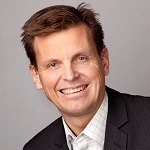 Bjørn Granviken, Mesta
Bjørn Granviken is the Executive Vice President at Mesta. Previously he was the EVP of Flight Operations at Norse Atlantic Airways. He is also a board member of Unibuss AS and a member of BI Alumni Advisory Group.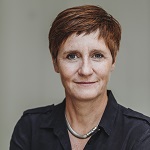 Katrin Muff, President, Positive Impact Rating
Katrin Muff PhD is President of the Positive Impact Rating Association. She is a thought leader in sustainability management and her work focusses on enabling the mindset shift of leaders and organizations to create a positive impact. She is a Director of the Institute for Business Sustainability and a Professor of Practice at LUISS Business School. Prior, she was Dean and Professor at Business School Lausanne for a decade. She has co-founded a start-up incubator and consultancy. Her business career covered strategic leadership roles at ALCOA in Europe, Russia and the United States, and at Procter & Gamble in the Netherlands. Katrin lives in Lucerne, Switzerland.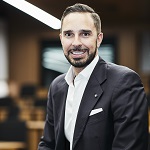 Paolo Taticchi, UCL School of Management, University College London
Professor Paolo Taticchi is Professor (Education) in Strategy and Sustainability & School Deputy Director (MBA, Global Engagement, Executive Education) at UCL School of Management and a visiting Professor at Imperial College Business School. Paolo's research on corporate sustainability and performance measurement is internationally recognised. Paolo's last book is titled "Corporate Sustainability in Practice" and was published in January 2021. Outside of the academy, Paolo has significant consultancy experience in the fields of strategy, education, and sustainability. He has worked in this capacity for firms of various sizes, and in a range of different industries. Today, he advices (or serves in the advisory board) influential organisations and is one of the scientific advisors of the Ministry for the Ecological Transition in Italy. He has received numerous awards for the impact of his work. His projects, quotes and opinions have been featured over 300 times in international media outlets. In 2021, Paolo was indicated by Italian's leading business daily Sole 24 Ore as the most influential Italian under the age of 40.
Keynote II: Exploring the Learnings of the 2020 Standards - Two Years In Review

Stephanie Bryant, AACSB International
Dr. Stephanie M. Bryant is the Executive Vice President and Chief Accreditation Officer of AACSB International. She served as Dean of the College of Business at Missouri State University for 6-1/2 years and was previously the Director of the University of South Florida School of Accountancy. She received her Ph.D. and B.S. in Accounting from Louisiana State University and is a Louisiana CPA (inactive). Dr. Bryant specializes in accounting information systems, and previously worked for KPMG Peat Marwick. Dr. Bryant has co-authored two accounting textbooks, and over 30 academic articles and has won nine teaching awards. She served as the 2005-2006 national President of the American Accounting Association Information Systems Section. She also served as the 2006-2009 International President of Beta Alpha Psi.

Tim Mescon, AACSB International
Timothy S. Mescon is executive vice president and chief officer for Europe, the Middle East and Africa for AACSB International. He is president emeritus of Columbus State University (Georgia) where he served from 2008-2014. Previously, he served as dean and Dinos Eminent Scholar Chair for 18 years at the Michael J. Coles College of Business at Kennesaw State University in Georgia. Mescon gained extensive experience as an AACSB peer review team member, chair, and committee member for 25 years before joining AACSB. He is the author of more than 200 articles and case studies, and he has co-authored four books, his latest "Entrepreneurship: Venture Initiation, Management and Development" 2nd edition (Routledge/M.E. Sharpe). Mescon received his PhD from the Terry College at The University of Georgia, MBA from the Cox School at Southern Methodist University and BA from Tulane University.