Technologies With Potential to Transform Business and Business Education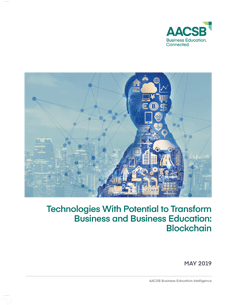 Blockchain is a nascent technology with a wide array of potential applications. At its crux, blockchain provides a secure means of record keeping using a combination of innovative methods. It is currently being deployed in a range of different industries and could soon begin impacting business schools, both in their operations and in their curriculum. This overview provides a primer on blockchain, including a brief explanation of how it works, how it is being used by businesses, and how it may impact higher education and business schools.
---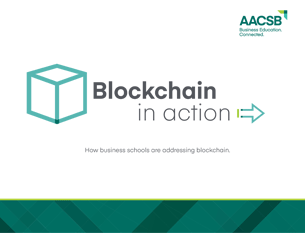 The following report presents blockchain in action, demonstrating some of the ways business schools are incorporating this technology into their programming.
For media inquiries, please contact [email protected]