Educators
Societal Impact Workshop (Copenhagen)
Join us for a highly interactive one-day workshop on how your school can fulfill the requirements of AACSB's 2020 business accreditation standards in the area of societal impact.
Location
Copenhagen, Denmark
Event Type

Seminar
More information coming soon!
Who Should Attend
Business education administrators engaged in quality assurance, curriculum management, strategic planning, or accreditation-related activities. This seminar is recommended for representatives from schools undergoing a continuous improvement review or initial accreditation visit in the next 2-3 years.
Facilitators

Stephanie Bryant, AACSB International
Dr. Stephanie M. Bryant is the Executive Vice President and Global Chief Accreditation Officer of AACSB International. She served as Dean of the College of Business at Missouri State University for 6-1/2 years and was previously the Director of the University of South Florida School of Accountancy. She received her Ph.D. and B.S. in Accounting from Louisiana State University and is a Louisiana CPA (inactive). Dr. Bryant specializes in accounting information systems, and previously worked for KPMG Peat Marwick. Dr. Bryant has co-authored two accounting textbooks, and over 30 academic articles and has won nine teaching awards. She served as the 2005-2006 national President of the American Accounting Association Information Systems Section. She also served as the 2006-2009 International President of Beta Alpha Psi.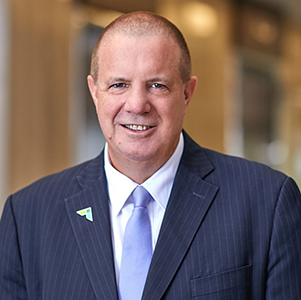 Geoff Perry, AACSB International
Geoff Perry is executive vice president overseeing global membership. With senior management experience in the university sector, having served as business school dean, pro vice chancellor, and deputy vice chancellor at Auckland University of Technology—a 28,000 student, research-intensive university—he has strong strategic, financial, and people management capabilities. He has mentored, advised, and evaluated many higher education business schools across the Asia Pacific region and North America. Recently he co-chaired the Business Accreditation Task Force, which was mandated by AACSB's board of directors to work with the association's community to develop the 2020 business accreditation standards. Perry has a significant portfolio of peer-reviewed journal articles, commissioned reports, and presentations. He has academic and private sector experience and has worked, consulted, and researched in his home country of New Zealand as well as more broadly in the Asia Pacific region. Perry holds degrees in the arts and the humanities and has a PhD in economics with a focus on labor and international economics.
Contact Us
For more information, please contact [email protected].
Special Pricing Offer
Register now and save 150 USD for the Societal Impact Workshop (September 28) and the Societal Impact Conference taking place in Copenhagen, Denmark. The cost of the bundle is 1,940 USD. No transfers or substitutions allowed.
Pricing (USD)
Member Pricing
On or after August 29
$795
Non-Member Pricing
On or after August 29
$945