Educators

Businesses
Asia Pacific Annual Conference
Register today and join us in Bangkok, Thailand.
Date(s)
November 16​ – 18​
Location
Bangkok, Thailand
Event Type

Conference
Blend learning and networking in a three-day event at the Asia Pacific Annual Conference as you connect with peers and participate in insightful sessions, engaging discussions, networking community meetings, and inspiring keynotes. Learn about industry trends and best practices through valuable topics such as:
Understanding how to measure societal impact
Defining thought leadership
Meeting new needs of learners
At this long-awaited in-person conference held in Bangkok, Thailand, we invite you to reunite with long-time colleagues and expand your network with influential educators, faculty, and AACSB staff. Join forward-thinking educators and innovative business school leaders in sharing successes, challenges, and lessons learned as you work to maximize your school's impact and create future leaders.

Discover key takeaways on how innovative business schools in the highly diverse Asia Pacific region address and tackle obstacles as we gather to define and create strategic solutions and achieve positive outcomes.


Who Should Attend
Deans, associate deans, department chairs, and faculty at business schools in Asia Pacific, as well as professionals from business schools worldwide working or seeking to work with schools in the AP region.
Contact Us
We would like to thank Chulalongkorn Business School for their support of this conference.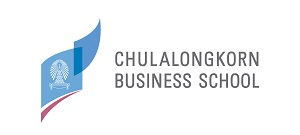 Pricing (USD)
Member Pricing 1st and 2nd
On or after October 15
$1,095
Member Pricing 3rd and subsequent
On or after October 15
$995
Non-Member Pricing
On or after October 15
$1,295