Educators

Businesses
Associate Deans Conference
This conference will take place in New Orleans, Louisiana, USA. Register now!
Date(s)
October 17​ – 19​, 2022
Location
New Orleans, LA, USA
Event Type

Conference
Keynote Speakers
Keynote I: Why Is No One Listening?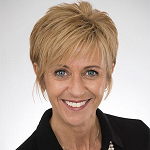 Kendra Reed, Loyola University New Orleans
Kendra Reed is a Professor of Management and the Barry and Teresa LeBlanc Professor in Business Ethics. Her areas of expertise include organizational climate and behavior, management decision-making, and human resource management, with recent publications regarding the team listening environment. With a Ph.D. from the University Nebraska-Lincoln, she has prior experience working with the University of Wisconsin-Madison, Syracuse University, and the University of Northern Iowa. Reed also worked professionally in human resource management prior to pursuing her Ph.D. She earned her MBA from DePaul University and a BSEd from Northwestern University, both in Chicago. Reed has received the Outstanding Teaching and Advising Award from both undergraduates and MBA students; pioneered the Academic Integrity policy/council; and served as MBA Director, Area Chair, and Faculty Senator. She thrives on the Jesuit mission and values of appreciation of things both great and small, the pursuit of excellence, and a discerning mindset finding God in all things.
Keynote II: Authenticity in Administration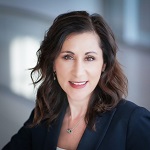 Julie Moulard,

Louisiana Tech University
Dr. Julie Guidry Moulard is an Associate Professor of Marketing and the Balsley-Whitmore Endowed Professor in Business at Louisiana Tech University. She received her Ph.D. from Mays Business School at Texas A&M University in 2004. Julie's research interests include brand authenticity, brand activism, human brands, social media influencers, consumption emotions, and consumer privacy. She has published in journals such as the Journal of the Academy of Marketing Science, the Journal of Business Research, Psychology & Marketing, the International Journal of Consumer Studies, and Academy of Marketing Science Review. She serves as an editorial review board member for the Journal of the Academy of Marketing Science, Journal of Business Research, and the Journal of Marketing Theory & Practice and has served as an ad hoc reviewer for the Journal of Marketing, European Journal of Marketing, and AMS Review, among others. Julie teaches in the undergraduate, MBA, and doctoral programs with a focus on international business and services marketing. Julie currently serves as the Immediate Past President of the Academy of Marketing Science (2022-2024) and has served in officer roles for two American Marketing Association Special Interest Groups: the Consumer Behavior SIG and the Doctoral Student SIG.