Educators
Annual Accreditation Conference: Asia Pacific (In-Person)
Conference location: Singapore Management University
Date(s)
June 8​ – 10​, 2022
Location
Singapore, Central Singapore, Singapore
Event Type

Conferences
Engage with the best business schools from the Asia Pacific region to discover best practices and new innovations at the Asia Pacific Accreditation Conference at Singapore Management University! Discuss how the 2020 Business Accreditation standards are making an impact and how we can use our assurance of learning systems to create leaders focused on generating positive societal change.

Attending the AP Accreditation Conference is your opportunity to connect to business school leaders on unique regional issues, trends, and best practices focused on quality assurance for your school—regardless of whether you are in the initial stages of accreditation or if you are getting ready for your next continuous improvement review.

Engage and discuss matters based on:


The continuous review process

Aligning your school with the 2020 business accreditation standards

Measuring and implementing initiatives that generate a positive societal impact

Networking and building connections with decision makers in business education
Featured Session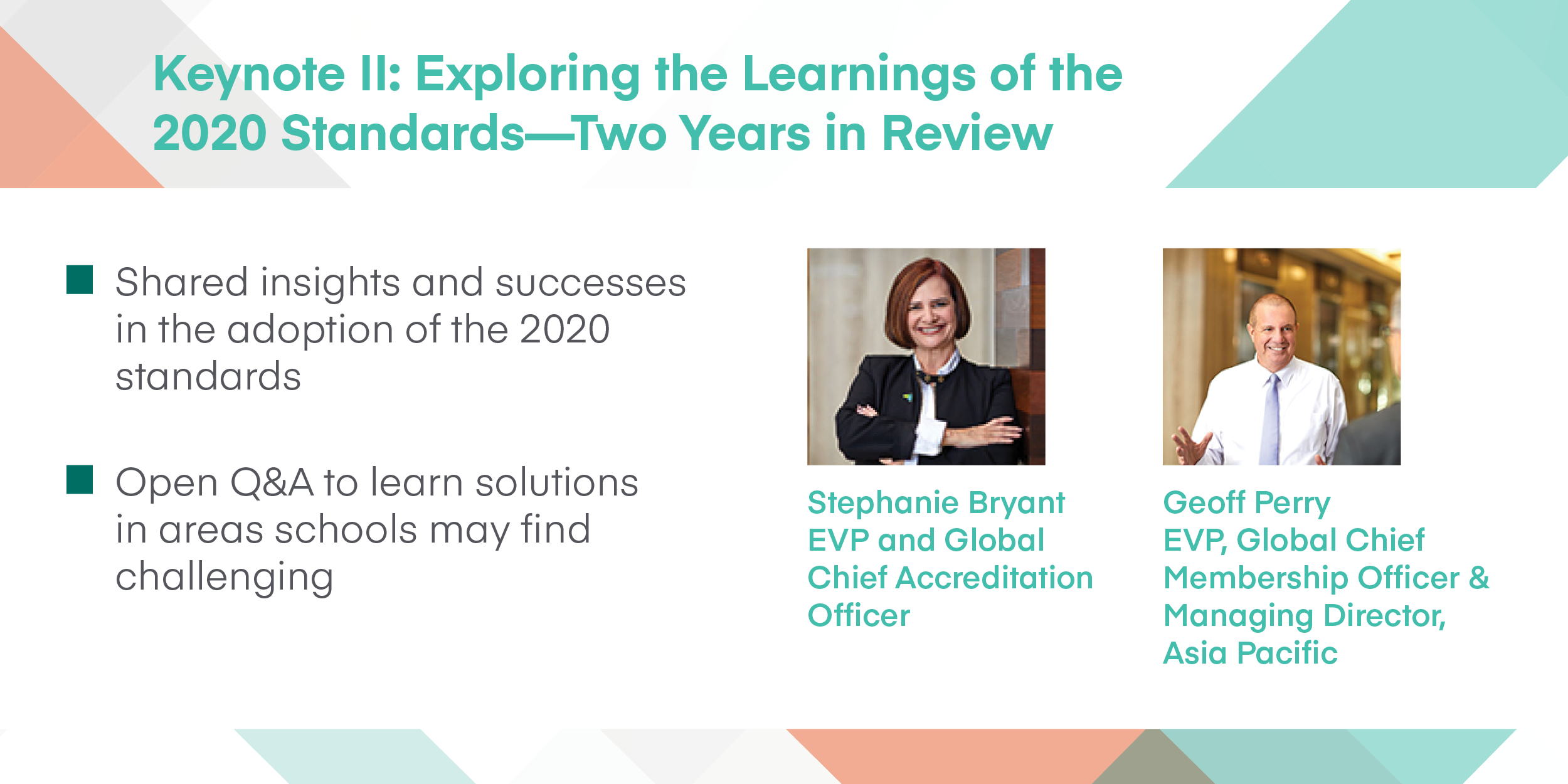 Registration Information
By clicking to register and attend the event, you agree that you have reviewed the Health & Safety Commitment and Guidelines outlined in the Hotel and Travel tab. You agree and understand the specific risks and nonetheless accept them in order to utilize AACSB's services and attend an event.
We look forward to seeing you in Singapore!
Connect With Us!
Use #AACSBaccreditation to share your conference-related feedback, thoughts, and photos. Follow and @AACSB for the latest news and updates.
Pricing (USD)
Member Pricing 1st and 2nd
On or after June 8
$1,095
Member Pricing 3rd and subsequent
Non-Member Pricing
On or after June 8
$1,295