University of Victoria, Peter B. Gustavson School of Business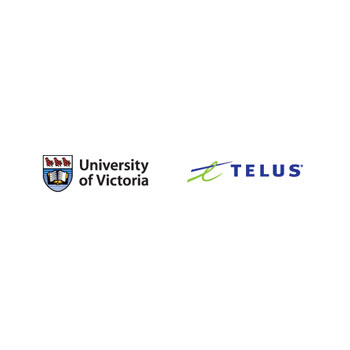 The TELUS Leadership MBA
By overlaying the curriculum expertise of academe with industry need, this personalized MBA program mirrors TELUS corporate values while equipping employees with the tools and knowledge necessary for successful leadership development.
Call to Action
Upheaval in its industry along with technological changes in education-delivery were factors motiviating TELUS, a telecommunications company, to reimagine the development of its future leaders through a new strategy.
TELUS hoped to find a new, dynamic delivery for its learning outcomes. After a request for proposals was sent to nine Canadian universities, the winning submission came from UVic's Peter B. Gustavson School of Business, which already had a history in providing executive education to the company. Gustavson had recommended a customized MBA, a twist on the traditional business degree.
In implementing the new program, TELUS' goal was to develop a unique master's-level program that mirrored its corporate-values attributes and was true to its culture, direction, mission, and objectives to:
Cultivate a deeper understanding of values-based leadership.
Encourage comprehension of strategic context and cross-functional management.
Develop appreciation for organizational culture and personal development.
Create resilient leaders driven by an innovative and collaborative focus.
Since 2010, the Gustavson School of Business has developed a rapport with TELUS through a series of short executive programs on leadership and strategy. This evolved into tailored programs delivered in major Canadian cities and abroad. In 2015, Gustavson and TELUS launched the first cohort of a customized MBA for middle-to-senior managers, which graduated in fall 2017.
Innovation Description
The TELUS MBA program was custom-designed around four key themes:
Delivering results.
Designing systems and culture.
Developing self and team.
Driving change and innovation.
Unlike a traditional MBA degree program, TELUS employees pursued their studies through a combination of classroom learning, video lectures, online discussions, and virtual collaborations using UVic's online learning management system and TELUS technology.
The program offered a modular format whereby students studied together in a traditional classroom setting six times over the two-year program for approximately one week each time. The courses launched during each residency and were then continued online, asynchronously, for 13 weeks.
A seventh residency then took place in an international location, developing students' global mindsets. All courses in the program featured assignments and projects that were specific to TELUS, and the capstone projects were presented not only to a formal academic defense committee but to TELUS executives, as well, including the CEO.
The program was also innovative in the collaboration between Gustavson and TELUS in offering the program. Gustavson was responsible for:
Program design, content development, and delivery.
Provision of materials, copyright access, administration, and project management.
Appropriate venues and meals for all residency sessions, classroom space, and audio/visual technologies.
TELUS, on the other hand:
Oversaw all design activities.
Met with the instructional team each term.
Supported the students by covering tuition.
Payed the costs for travel and accommodations.
Gave participants paid days off to attend each residency.
Impact
Within the realm of business schools, the customized TELUS MBA degree was an innovative example of enhancing traditional MBA program offerings. This program allowed for powerful learning and direct, customized development of leaders for a corporate client.
The course content incorporated industry case studies, so participants applied their skills and knowledge to a variety of customized leadership scenarios revolving around specific TELUS challenges.
Learning from program projects, including the major capstone, was ongoing as the graduates implemented their ideas and developed further opportunities.
Several initiatives have been implemented at TELUS based on the students' learning, including:
Commercial customer opportunities.
A pilot project with a local university sports team.
Marketing presentations to new clients.
HR implementation of a coaching toolkit and a competency-based skills map exercise.
A new hire for an agricultural company partnership project.
TELUS has confirmed an undetermined amount of savings on projects and assignments related to the new knowledge and leadership skills of the graduates. They are also estimating a five-year forecast of net revenue based on the projects and initiatives from this program.
Graduates provided excellent evidence of how the program improved their leadership skills and met TELUS objectives. Five graduates have already been either promoted to a higher-level job or seconded into positions that benefit from their expertise and knowledge.
Daniel Kligerman, the program manager, attested that "No other initiative has come close to offering such unprecedented value and immersion of leadership and strategy into the heart of what makes our organization tick."
Related Links