April Anthony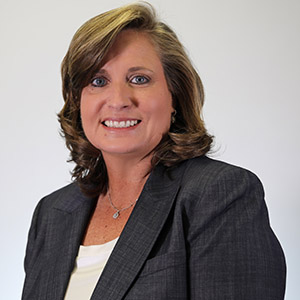 CEO, Encompass Health - Home Health and Hospice
Alma Mater:
Abilene Christian University
College of Business Administration
United States
Area of Impact:
Healthcare or Wellness
April Anthony's philosophy of putting employees first means patients are cared for well. For five consecutive years, her company, Encompass Home Health and Hospice, was among Fortune's 100 Best Companies to Work For, and since 2016 it has continually been named to Great Place to Work's Best Workplaces lists. The company leads the home healthcare industry in clinical outcomes and patient satisfaction as well as boasting industry leading employee turnover rates. Encompass Health - Home Health and Hospice has over 325 locations in 31 states and territories.
The Encompass Cares foundation provides grants to employees to participate in international service trips and local community assistance projects. Connecting people's passions and inspiration to their work is a commitment Anthony has made to create a better workplace. Anthony has been known to go the extra mile to help others, and to do so quietly.
Three years after completing her BBA at Abilene Christian University and becoming a CPA with Pricewaterhouse Coopers, Anthony bought a failing home health agency in Fort Worth, Texas. Within a year she turned the company around, paid off the 150,000 USD loan she inherited, and squeezed out a 10,000 USD salary for herself. In time, Encompass Home Health and Hospice was born.
Anthony put employees and patients first, visiting patients' homes with her staff to learn what employees needed in order to do their work well. As she worked to meet these needs, the company thrived. Not only has Anthony used her business education to grow her company, but the ethical lessons she learned propelled her to exceed in an area that was not emphasized by competitors—creating a corporate culture that cares deeply for employees and patients.
Seeing a need to improve records management in the highly regulated healthcare industry and enhance patient care, Anthony formed Homecare Homebase and created a full service electronic medical records system for the homecare and hospice industry. The software's efficiency and effectiveness have set the industry standard, and the system is used to power over 35 percent of all homecare and hospice services across the nation.
Anthony has been generous with her time and money at Abilene Christian University. She chairs the board of trustees and has donated tens of millions of dollars to her alma mater, changing everything from programs and opportunities for students to the physical landscape.
Anthony has endowed named professorships in accounting, economics, and marketing that honor outstanding business faculty who were instrumental to her career success. She has also established an endowment that provides study abroad scholarships for business students to gain global economic and cultural insights.
Finally, the endowment for the Lytle Center for Faith and Leadership secures Anthony's commitment to prepare the next generation of business leaders. A premier offering from the Lytle Center is the Leadership Summit, a one-week short course for undergraduate students that brings together leaders of business, government, and community to teach the principles of effective leadership. Anthony has long been a guest speaker for this program, inspiring and equipping students to be the next generation of business leaders.