Tang Kae Sue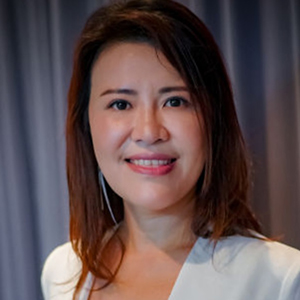 Director, Hans Advisory & Trust Co Ltd
Alma Mater:
University of Malaya
Faculty of Business and Accountancy
Malaysia
Area of Impact:
Financial Services
Tang Kae Sue is the founder and director of Hans Advisory & Trust Co Ltd, a licensed non-banking financial institution in Labuan International Business and Financial Center (IBFC). Under Sue's leadership, Hans has been active internationally in promoting Malaysia and facilitating investment into Labuan IBFC. Hans has achieved many significant achievements, some of which include the following:
Successfully registered the first permanent ship registry under Malaysia International Ship Registry and handled more than 100 ship registrations, re-domiciles, and refinancing activities in Labuan IBFC and Malaysia.
Successfully facilitated the purchase, tax planning, and financing structures for private jets, aircrafts, helicopters, and specialised equipment for high net-worth clients, aviation, mining, and O&G companies.
Successfully brought over an international submarine cable project to Labuan and continues to serve the international telecommunication companies in setting up effective structures for their investment into submarine cables and satellites.
Successfully set up the first few private trust companies in Labuan IBFC and continuously serves international high net-worth families in wealth succession planning.
Contributed more than 20 percent of the approved activities in Labuan IBFC. Hans had successfully set up capital-raising structures for private funds, hedge funds, mutual funds, and foundations for investment and development projects in Malaysia and ASEAN countries. Hans has advised the setup of banks, insurance, leasing, factoring, and money brokering companies in Labuan IBFC and continues advising on compliance matters. Hans also successfully facilitated the lPO and back door listing exercise for clients in Bursa and SGX.
In recent years, Sue has actively presented at domestic and international conferences on promoting Labuan IBFC and Malaysia to potential investors. She has also been invited by Bar Council Malaysia and Malaysia Institute of Accountants to provide training to the professionals in Malaysia specifically on compliance matters related to financial services.
Sue started her business with zero capital and leveraged her professional knowledge to build it. Over the years, she has seen many young graduates who have started their own businesses end up with high debts and sometimes bankruptcy. She strongly believes that a business started with a practical idea and that is beneficial to others will be feasible and sustainable without a huge capital investment.
Tapping into her personal experience and success story, Sue has decided to share her knowledge on how to start and manage a business. Over the years, she has delivered business talks in many countries—including in Asia, the Middle East, and the U.S.—to introduce Malaysia and Labuan as the destination to house international businesses. She coaches entrepreneurs to set up the most effective structure for mergers and acquisitions, IPOs, and capital-raising. Her training also covers compliance matters related to anti-money laundering and counterterrorism financing rulings, FATCA, CRS, and OECD models.
Sue also promotes her creative solutions to international businesses. One such effort is through her research efforts and advising upcoming businesses on setting up a cryptocurrency exchange, credit token company, and ICO projects in Labuan IBFC.
Besides the achievements in Labuan IBFC, Sue is also the founder and director of AAA Services FZ-LLC, a registered agent licensed under Ras Al Khaimah International Corporate Center (RAK ICC) in the United Arab Emirates. AAA is licensed to facilitate the incorporation of companies and the investment in RAK ICC.
Sue has served on a variety of nongovernmental organizations that aim to improve her local and regional communities. She is currently the honorary chairperson and a trained voluntary counselor for Lifeline Association Malaysia. Lifeline is an international nonprofit organization that provides free counseling, crisis support, and suicide prevention services. She has also served as committee member in other NGOs, such as Asiaworks Foundation Malaysia, Malaysia-China Chamber of Commerce, and others.
Sue is also a self-learned artist and, since 2017, has exhibited her paintings in international art exhibitions in Borneo and Japan. She auctions her paintings to raise education funds and conduct art therapies to reduce anxiety for a group of orphans.