Allen Dykman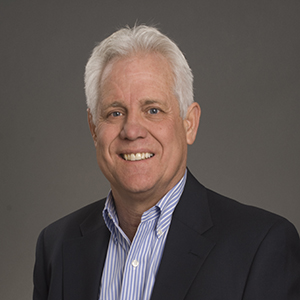 President, Dykman Inc.
Alma Mater:
Boise State University
College of Business and Economics
United States
Area of Impact:
Consumer Goods or Services
Allen D. Dykman grew up in Pocatello, Idaho, and came to Boise State University on a football scholarship. After earning a bachelor's degree in economics in 1974, he joined the family electrical supply business before founding his own company, Dykman Electrical, Inc., in 1981 with his wife, Dixie. In the early stages of the business, Dykman sold motors out of their garage while Dixie worked as an interior designer to help fund the startup venture. The company now has presence in 10 U.S. states and ships product to distributors, equipment manufacturers, and end-users throughout the world. Although sales, inventory, and personnel have increased drastically over the years, the same principles of superior customer service, flexibility, and integrity, on which Dykman founded the business, are still the driving force behind the company's success today.
The Dykmans are firm believers in giving back to their community as well as to their alma maters. Allen Dykman has served as president of the Boise State Bronco Athletic Association, the Boise State Alumni Association, and the Boise State Foundation—one of only two people in Boise State history to serve as president of all three groups. He also co-chaired the university's first-ever comprehensive campaign and was paramount in helping to raise funds for the new Alumni and Friends Center. In addition to continued charitable gifts to Boise State, he and Dixie have endowed scholarships at each of Idaho's public four-year institutions of higher education.
As a proponent of education, the Allen and Dixie Dykman Athletic Scholarship for Business majors provides a steady stream of financial support to student-athletes at Boise State. Dykman has also provided funding for the Financial Trading Room, housed in the Finance Department of the Micron Business and Economics building. This resource provides finance students access to a wealth of technological tools, including nine individually licensed Bloomberg terminals, allowing students to use the same data, research, analytics, and news that industry professionals employ, giving them real-time access to learning about Wall Street. Dykman has hired many Boise State graduates to work in the family business and has mentored them to become leaders within the company.
Dykman's commitment to service carries an impressive list of distinguished awards with Boise State, including the 2002 Silver Medallion Award, 2001 Distinguished Alumni Award, and 2000 Bronco Athletic Association Bronze Bronco Award. He was named the 2010 Idaho Business Leader of the Year by Delta Upsilon Chapter of Alpha Kappa Psi at Idaho State University. The Dykmans were Boise State Homecoming Grand Marshalls in 2006 and Bronco Athletic Association/Alumni Association Biennial Auction Honorees in 2011. In 2012, Allen Dykman was awarded an honorary doctorate degree from Boise State University to recognize his contributions and commitment to the university.