Drew Brees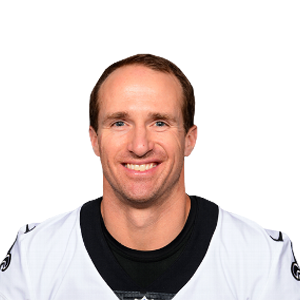 Quarterback, New Orleans Saints; Founder, Brees Dream Foundation
Honoree Year:
2019
Alma Mater:
Purdue University
Krannert School of Management
United States
Area of Impact:
Athletics
Through the Brees Dream Foundation, NFL quarterback Drew Brees has improved the quality of life for people around the world by supporting hurricane relief, youth with limited resources, individuals with disabilities, and more.
Most people know Drew Brees as a record-setting NFL quarterback and Super Bowl champion. In 2018, he broke the league's record for passing yards and completions, and he is a sure-fire Hall of Fame selection when his playing days are done. But the 2001 Purdue graduate of the Krannert School of Management is as passionate about his work off the field as he is on it.
The former Academic All-American quarterback has put his management degree to work through the Brees Dream Foundation, which has contributed almost 25 million USD to improving the quality of life for people around the world since its founding in 2003.
He also has become an entrepreneur, investing in ventures from the Walk-On Bistreaux & Bar (once voted North America's best sports bar in an ESPN poll), to Jimmy John's sandwich shops, to Dunkin' Donuts. Author of a New York Times bestseller called Coming Back Stronger, he has more than a dozen endorsement deals. Due to his prowess both on and off the field, Brees came in at No. 17 in the 2018 Forbes list of the world's highest-paid athletes.
When Brees joined the New Orleans Saints in 2006, the city was still reeling from the effects of Hurricane Katrina. Through both his performance on the field and his work to help rebuild the city, he was described by Sports Illustrated in 2010 as ""an athlete as adored and appreciated as any in an American city today."" He was named the Sports Illustrated Sportsman of the Year that year.
One example of Brees' efforts to help his community is his support of the Team Gleason House in New Orleans, named for Steve Gleason, a former Saints' teammate who was diagnosed with ALS. The house is equipped with the latest computer-operated technologies to allow individuals with ALS the highest independence possible. Brees' foundation also helped fund improvements to Joe Brown Park, transforming it into a world-class regional park to enable children and families to be healthy and active, and he invites fellow Sigma Chi members to New Orleans to build homes through Habitat for Humanity.
Brees' reach extends beyond New Orleans. In 2011, he was appointed an Ambassador for the World Food Programme, a United Nations branch and the world's largest humanitarian organization to fight against hunger. He supports high schools around the nation through the Drew Brees Passing Academy and 7-on-7 Tournament, and his work with Convoy of Hope has helped support families that were adversely affected by Hurricane Sandy.
Brees has long been involved, both in person and financially, in a program in West Lafayette, Indiana, called Purdue Athletes Life Success (PALS). The program is geared toward youth ages eight to 14 whose parents meet poverty income guidelines. PALS is a free summer camp structured around four character pillars: respect, responsibility, caring, and courage. The agenda includes STEM-based activities as well as computer programming, financial literacy, dance, art, videography, photography, judo, nutrition, swimming, service learning, and career development. One in three qualifying campers is underweight, and PALS teaches campers about nutrition while providing them breakfast and lunch. About 30 percent of qualifying children are at risk of not graduating from high school, and research has shown that children who participate in the program are more likely to graduate.
Brees and his wife, Brittany, gave 2 million USD in support of the student-athlete academic center at Purdue, which was renamed in their honor.