Robin Follman-Otta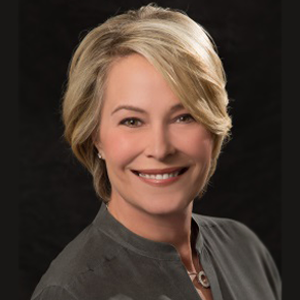 CEO, Markall, Inc. Foundation for Disease and Disability Awareness; The Follman-Young Foundation for the Arts; RA Industries, LLC
Honoree Year:
2018
Alma Mater:
Chapman University
Argyros School of Business and Economics
United States
Area of Impact:
Community or Social Impact
Dubbed the "Singing CEO" of Orange County, California, Robin Follman-Otta has combined her passion for the opera and status as an internationally acclaimed soprano with her business acumen to help those challenged by disease and disability to dream big and achieve.
An international operatic soprano and recording artist who has performed with the world's leading opera houses and orchestras, Robin Follman-Otta is also president and CEO of Markall, Inc., a full-service engineering, repair, and fabrication center specializing in precision components for the aerospace, defense, commercial, energy, entertainment, and medical industries.
She established the Follman-Otta Foundation for the Arts to nurture the talent of aspiring artists and foster appreciation of visual and performing arts in Southern California. The nonprofit offers scholarships, grants, and competitive awards to artists, including those with special and unique needs. A hands-on benefactor, Follman-Otta actively mentors aspiring young artists and helps people with disabilities find their voice through singing lessons. She promotes music as a recovery vehicle for victims of violent crimes who suffer from post-traumatic stress disorder (PTSD) and works with public schools, charter schools, and higher education institutions to ensure that visual and performing arts remain in the curricula.
Follman-Otta is also CEO of the Katmai Lodge Alaska & Markall Inc. Foundation for Disease and Disability Awareness, which raises hope and awareness for diseases and disabilities throughout the United States. The foundation inspires, educates, and supports individuals facing physical and psychological challenges and encourages them to achieve their dreams. The foundation offers sponsorships for unique events that help raise awareness of these challenges.
The impact of her charitable organizations can be measured by the accomplishments of those who have been helped. Caroline Rice is a talented softball player who, in her junior year of high school, was diagnosed with a brain tumor that affected her vision. The foundation awarded Rice a scholarship for special softball training lessons until she could undergo surgery to correct her vision. Today, Rice attends Bowdoin College on a softball scholarship and was named Rookie of the Year for the New England Small College Athletic Conference and the school's Freshman Female Athlete of the Year in 2016.
Follman-Otta is exceedingly proud of a young woman with Asperger's syndrome whom she mentored through middle school and high school and who is now the recipient of a full scholarship to the University of Southern California as a voice major. Her mentee used music and vocal therapy to rise above her challenges and assimilate into the artistic world.
Follman-Otta earned an Executive MBA degree from Chapman University in 2015 and now serves on the board of counselors for the Argyros School of Business and Economics at Chapman University.