Ken Fisher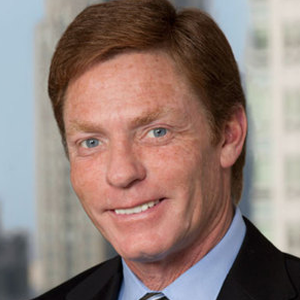 Chairman and CEO, FIsher House Foundation
Honoree Year:
2018
Alma Mater:
Ithaca College
School of Business
United States
Area of Impact:
Community or Social Impact
Carrying on the family legacy, Ken Fisher uses his influence in the community and as a successful businessperson to help injured U.S. service members, veterans, and their families through the Fisher House Foundation and other programs.
Ken Fisher demonstrates a deep commitment to community through his leadership as chair and CEO of Fisher House Foundation, a nonprofit organization committed to serving injured U.S. service members, veterans, and their families.
Fisher House Foundation is best known for a creating a network of comfort homes where families of hospitalized military personnel and veterans can stay, free of charge, while their loved one received treatment. The foundation has served more than 305,000 families since its inception, saving them more than 360 million USD in lodging and travel costs. Under Fisher's leadership, Fisher Houses served more than 28,000 families in 2016, with a daily capacity of 970 families.
Fisher House Foundation also operates the Hero Miles and Hotels for Heroes programs to bring family members to the bedside of injured service members without charge and manages a grant program for military charities and scholarships. To date the Hero Miles program has provided more than 65,000 airline tickets to service members and their families, worth nearly 100 million USD, and 11,000 students have received 18 million USD in scholarship awards.
Ever committed to military personnel and veterans, Fisher helped bring the Invictus Games, which were founded by Prince Harry of Great Britain, to Orlando, Florida, in 2016. He served as chair of the Organizing Committee for Military Adaptive Sports Inc. (MASI), a nonprofit created to bring the Invictus Games to the United States. During that week, over 500 military competitors from around the world were cheered on by thousands of family members, friends, and spectators as they took part in 10 sporting events. The Invictus Games Orlando 2016 showcased the holistic recovery and rehabilitation that can occur through sports for wounded, ill, and injured service members. The men and women who competed represented the tens of thousands of service members globally who face the daily challenges from illnesses and injuries, both visible and invisible.
Fisher's support of active-duty military personnel and veterans dates back more than 25 years, and he currently serves as co-chair of the Intrepid Sea, Air & Space Museum. Fisher is a senior partner at Fisher Brothers, a premier real estate firm with operations in New York and Washington, D.C., and he serves on the executive committee of the City Investment Fund, which mobilizes financial and business leaders across New York City to help build a stronger and more diversified local economy.