Jennifer Morgan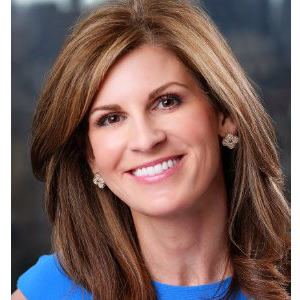 President, Americas and Asia Pacific Japan Global Customer Operation, SAP
Honoree Year:
2018
Alma Mater:
James Madison University
College of Business
United States
Area of Impact:
Diversity and Inclusion
Through her leadership and transparency on gender pay equity, Jennifer Morgan helped technology leader SAP earn EDGE certification, the leading global measurement of gender equality in the workplace.
Jennifer Morgan has worked hard to create a strong, positive, diverse, and inclusive culture at SAP, a multinational software corporation. Under her leadership, the company earned SAP North America its first ever listing on Fortune's 100 Best Companies to Work For.
Morgan was also instrumental in helping the North America region secure its place as a leader in diversity and inclusion through programs such as Autism at Work and, in particular, a gender pay equity initiative that earned the company its EDGE certification. This recognition was awarded by the World Economic Forum for SAP's commitment to gender equality and equal pay in the workplace.
Taking an unprecedented step for a large corporation, Morgan led the gender pay equity initiative and took the information public. She believed that it was important to not just talk about diversity and inclusion but also to demonstrate that the company was serious about its commitment to the issue. The company worked with an international law firm to evaluate the pay of all U.S. employees to identify any gender issues. During that process, the company found that 1 percent of its employees were experiencing gender inequity. As a result, those employees received upward pay adjustments.
This public acknowledgement of SAP's concern over gender inequality in pay is credited to Morgan for helping the firm continue to hire the best and the brightest in the tech industry. SAP was the first tech company in the U.S. to be awarded the EDGE certification, the leading global measurement of gender equality in the workplace. Soon after, it became the first multinational technology company to receive worldwide EDGE certification.