Gregory Lais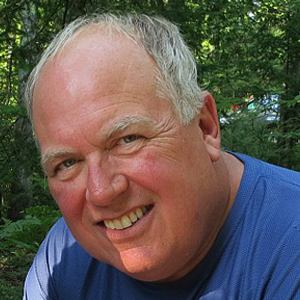 Founder and Executive Director, Wilderness Inquiry
Honoree Year:
2018
Alma Mater:
University of Minnesota
Carlson School of Management
United States
Area of Impact:
Community or Social Impact
Harnessing business as a force for good, Gregory Lais founded Wilderness Inquiry to create accessible and educational wilderness experiences for people of all ages, backgrounds, and abilities.
Gregory Lais founded Wilderness Inquiry in 1974 when he and some friends took a group of high school students on an educational wilderness journey to the Boundary Waters of Minnesota. However, it was in 1977, when a U.S. senator said, "the handicapped, elderly, and women" would never be able to enjoy the wilderness without the use of motors, that Lais and a friend organized a trip to the Boundary Waters for two people who used wheelchairs and two who were deaf. That trip changed the lives of all involved and solidified Wilderness Inquiry's mission to connect people of all ages, backgrounds, and abilities to each other and to the natural world.
As founder and executive director of Wilderness Inquiry, Lais has directed its growth and development, collaborating with many to build a world-class organization that has directly served more than 460,000 people and touched the lives of millions more. In addition to his role as chief architect of Wilderness Inquiry's mission, vision, and programming, Lais has personally instructed over 300 wilderness experiences throughout the world.
Recently, Lais led the organization to create one of the most accessible camping areas in the country, the Apostle Islands Kayak Base Camp. He drove the capital fundraising campaign, developed a business plan and executed the project from land acquisition to building accessible pathways. The camp allows Wilderness Inquiry to serve hundreds of individuals annually and puts people of varying ability levels on an equal playing field.
Lais also used his business acumen to envision a new, expanded camp for Wilderness Inquiry. Not only is the camp fully accessible, but it is now large enough to host urban youth campers who may not have had opportunities to access the outdoors.
The epitome of a servant-leader, Lais applies his business background to drive growth and change but always with the Wilderness Inquiry mission and the people it serves in mind.