David Reh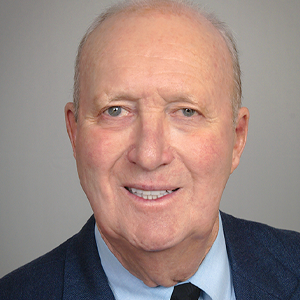 Chairman and Founder, Garbel, Inc. and Retrotech, Inc. (ret); President, Rayteck Group, and Owner, Ravenwood Golf Club
Honoree Year:
2018
Alma Mater:
Clarkson University
David D. Reh School of Business
United States
Area of Impact:
Education or Academe
Known for his generous support of Clarkson University, David Reh is making it possible for students all across campus to cultivate a spirit of entrepreneurship and develop the business acumen it takes to be successful in life.
David Reh has directly impacted business education at Clarkson University in Potsdam, New York, through his ongoing support and commitment to the aptly named David D. Reh School of Business. In 2009, he endowed the Reh Center for Entrepreneurship, which inspires and supports young entrepreneurs and has even enabled the school to offer business coaching to small businesses in nearby economically depressed communities.
Reh is known for a hands-on approach and personally advises students as they work on startup ventures. He most recently provided new ways for Clarkson to improve and enhance its curriculum by funding an endowed faculty chair in entrepreneurship and a named professorship in entrepreneurship and innovation practice. These faculty, with Reh's support, have enabled Clarkson to grow the curriculum in both undergraduate and graduate programs and reach out to other students across the campus.
He has also helped a number of Clarkson students appreciate the role of entrepreneurial education in the developing world through his support and counsel of an international joint program with Mbarara Institute of Technology. Through this program, students manage a microfinance fund and put their business coaching skills into practice by advising entrepreneurs in Uganda. Through these and many other contributions, Reh is helping to change lives around the world through business education. His readiness to mentor has helped a number of alumni launch their own businesses, and still others to make real impact for the firms that hire them.
Reh launched the Clarkson Ignite initiative to spark a whole new way for the school to deliver business education. Through his lead gift and guidance, the business school will be able to collaborate with the schools of engineering and arts and sciences to reimagine the intellectual core of the institution and enable students of different disciplines to come together to spur innovation through three entrepreneurship minors.
These minors in social entrepreneurship, new product development, and new venture creation are available to any student across campus. Through these programs, students can engage in extracurricular activity across the disciplines through design challenges; competitions; business coaching—in the areas of sales, presentations, and decision-making; research on innovation process; and innovation acceleration programming and related activities. Led by the deans of the business and engineering schools, Clarkson Ignite has the ability to instill in all Clarkson graduates the entrepreneurial mindset, skills, and experiences to be successful in any business environment.
In short, Reh will impact every graduate across the institution. Just as he received from Clarkson University in the early 1960s, Reh firmly believes that every student should be introduced to the type of business thinking and processes that it takes to be successful.
---
David Reh passed away on August 18, 2018. AACSB recognizes Reh for his lifetime dedication to improving business and business education for generations to come.