Anne-Marie Hubert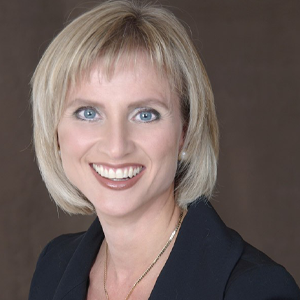 Quebec Managing Partner, EY, Canada
Honoree Year:
2018
Alma Mater:
Concordia University
Montreal John Molson School of Business
Canada
Area of Impact:
Financial Services
A vocal champion of equity and inclusiveness in the workplace, Anne-Marie Hubert advises companies on how to provide development opportunities and nurture ambition among women and cultural minorities.
Throughout her exceptional career, Anne-Marie Hubert has been a vocal and effective champion of equity and inclusiveness in business. She has had a tangible impact on the governance landscape in Canada, promoting equity in her own company and in organizations across the country. The passion and energy she brings to everything she does is inspiring; her leadership, mentorship, and commitment to inclusiveness has helped EY deliver on its purpose of building a better working world.
In December 2006, Hubert received EY's Rosemary Meschi award, in recognition of her outstanding contribution to the advancement of women in the Americas. In December 2011, Hubert was recognized for the fourth time as one of Canada's 100 Top Most Powerful Women by the Women's Executive Network, and in June 2012, she was selected as one of three Champions of Women in Business leaders chosen by Catalyst Canada.
In June 2015, Hubert received an honorary doctorate from Concordia University in recognition of her exceptional contribution to the advancement of women in business. In 2016, she was awarded the Order of Canada (the highest civilian distinction in the country) for her commitment to parity and inclusion in business and for her skills in corporate governance.
From 2002 to 2006, Hubert led EY's gender equity initiatives in Canada and was the Canadian representative on the Americas Gender Equity Task Force. Thanks to her leadership, EY introduced a variety of successful equity initiatives, including mentorship and review programs, designed to promote a greater proportion of women to senior positions.
One such initiative is CLEF, which offers support to women in the top ranks of EY through coaching and leadership examples. The acronym stands for "Coaching, Leadership et Expériences au féminin." The program aims to help members better understand the functions of leadership, to meet other leaders, to expand and optimize their network of internal and external contacts, and to show them how to develop a personal brand.
Hubert believes that differential investment is still needed in order to nourish women's ambition and enable them to reach executive-level positions in organizations. Her approach to equity has also influenced EY clients, driving them to introduce their own internal assessments of diversity.
She is a sought-after speaker on the topic of equity in the workplace, frequently sharing her vision on how to provide development opportunities and nurture ambition among women and cultural minorities. Hubert has long been a dedicated mentor and sponsor of women in business, helping to foster a culture of diversity in her own firm.