Allison Hay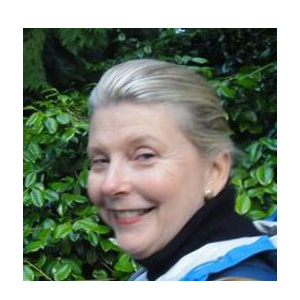 Executive Director, Houston Habitat for Humanity
Honoree Year:
2018
Alma Mater:
University of Houston
C.T. Bauer College of Business
United States
Area of Impact:
Community or Social Impact
By adopting affordable, sustainable materials and building practices, Allison Hay is changing her community by empowering low income Houstonians to build a better future for themselves and their families.
Allison Hay has served as Executive Director of Houston Habitat for Humanity for four years and is directly responsible for firmly connecting the organization with the Houston community. Hay and her team work to be good financial stewards for their sponsors, donors and future homeowners.
Houston Habitat for Humanity believes that everyone deserves a decent place to live. Houston Habitat empowers low income Houstonians to build a better future for themselves and their families. Houston Habitat homeowners contribute hundreds of hours of "sweat equity," including completing financial and homeownership training and helping to build their own homes. They then purchase their homes with affordable mortgages.
Since Hay joined the organization, Houston Habitat celebrated the building of its 1,000th house, and Habitat for Humanity was named by J.D. Power as the nonprofit brand of the year for two years in a row. In addition, Houston Habitat is rated by Charity Navigator as number one in effectiveness among Houston charities (as reported by the Houston Chronicle).
This fall, nearly 200 Houston Habitat for Humanity homes were damaged by Hurricane Harvey. During the storm, Hay and her team communicated with homeowners in shelters via email to help them navigate the mounds of paperwork coming their way.
Hay also partnered with the community to help rebuild these homes, asking for donations of air conditioners, cabinets, and the like. One such partner is Andersen Corporation, which is contributing $100,000 of windows and doors for Houston Habitat for Humanity's rebuilding efforts.
To help homeowners recover from damage and improve their homes, Houston Habitat ReStore will host a Home Improvement Mini Expo. There will be a "muck and gut" and mold remediation class to teach Houstonians how to properly get their houses cleaned up.
Houston Habitat for Humanity homes are sustainable, green homes based on the materials they carefully choose and the building methods they use. They have found that it is more than just possible to go green – it's affordable. Under Hay's leadership, Houston Habitat has a history of continued commitment to sustainable building materials and practices, which has earned them the Energy Star Award several times.