Sarah Freed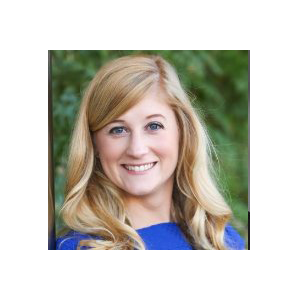 Independent Consultant, Global Social Responsibility
Alma Mater:
Appalachian State University
Walker College of Business
United States
Area of Impact:
CSR or Sustainability
As a student at Appalachian State University, Sarah Freed launched the Global Opportunities Conference, an event now in its eighth year that highlights innovative and entrepreneurial ways of addressing global challenges with a goal to inspire students, faculty, and the local community to use their knowledge and skills in the business of building a better world. Today, Freed is an entrepreneurial social responsibility leader with a decade of experience contributing solutions to systemic global sustainability challenges.
In 2011 and 2012, Freed was acknowledged by U.S. president Barack Obama for her work as a young leader in entrepreneurship in America. In 2013 she was selected as one of the "Global Leaders of Tomorrow" by the St. Gallen Symposium in Switzerland and named a "Top 99 Under 33 Foreign Policy Leader" by the Diplomatic Courier. Freed's work has been featured in prominent media outlets including Forbes, Entrepreneur, Inc.com, MSNBC, ABC, Yahoo Finance, and Fox Business.
By making social impact a core tenant to her life's work, Freed has also accomplished much of the following throughout the course of her career:
As deputy director of youth economic opportunities for Making Cents International, Freed initiated and cultivated strategic partnerships with USAID, the World Bank, the United Nations, private sector companies, and international development practitioners.
As project director for the U.S. State Department's Young Southeast Asian Leaders Initiative (YSEALI), Freed negotiated and managed public-private partnerships between the U.S. Department of State and more than 20 private sector companies, including Microsoft, Intel, Coca-Cola, Nike, IBM, and others.
As partner and chief operating officer for Empact (Entrepreneurial Impact), Freed proactively initiated, negotiated, and managed public-private partnerships with the U.S. Chamber of Commerce, the White House, the United Nations, and private sector companies; created and managed a platform of more than 2,000 young, high-net worth entrepreneurs who advocated for entrepreneurship and small business policies including the 2012 JOBS Act; and led strategic planning and managed global operations for 100 programs per year in 20 countries.
Freed began the Appalachian chapter of AIESEC, a student-run organization that aims to develop the leadership potential of youth through experiential learning, volunteer experiences, and professional internships. She also served AIESEC African Young Entrepreneurs at Makerere University Business School in Uganda, where she developed relationships with local government, educational institutions, and businesses to build an ecosystem that supports entrepreneurship and business growth for economic sustainability.