Ruth Riley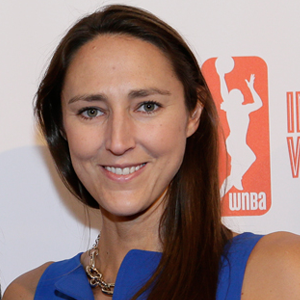 General Manager, San Antonio Stars
Alma Mater:
University of Notre Dame
Mendoza College of Business
United States
Area of Impact:
Athletics
Ruth Riley's basketball career is amazing in and of itself: a national championship for Notre Dame, two WNBA championships, a gold medalist in the 2004 Athens Olympics, and many more accolades. But throughout her successes, Riley always centered her efforts on giving back to others. Among her recognitions for service, she received the WNBA's Community Assist Award in 2008 and 2012. She returned to Notre Dame to earn her Executive MBA after retiring from pro basketball in order to gain the knowledge and skills needed to better serve her causes. In April 2016, Riley was named general manager of the San Antonio Stars.
Riley has consistently used her athletic success toward a considerable social impact on several fronts, including the following roles:
Spokesperson since 2006 for NothingButNets, the UN Foundation's global grassroots campaign to help eradicate malaria. Riley has made multiple trips to Nigeria/Angola and Mali to represent the cause.
Co-founder of Inspire Transformation, which takes a comprehensive approach to reducing the affects and instances of the AIDS pandemic in Africa. Inspire Transformation targets children and young adults who are most vulnerable to AIDS and has created programs using sports as an avenue to develop trust and relationships within the community. Riley has traveled to rural South Africa numerous times to conduct basketball, leadership, and life skills clinics.
Spokesperson for No Kid Hungry and Share Our Strength, two national campaigns aimed at eliminating childhood hunger. In October 2015, Riley testified before Congress on the importance of food stamps and advocated against cuts to the federal Supplemental Nutrition Assistance Program (SNAP).
Ambassador for NBA Cares, the league's global social responsibility program that builds on the NBA's mission of addressing important social issues in the United States and around the world. This involves inspiring play and teaching basketball's values to more than 15 million youth, providing an additional three million hours of service to others, and leaving a lasting legacy in communities by building 1,000 more safe places to live, learn, or play by 2025.