Nashwa Taher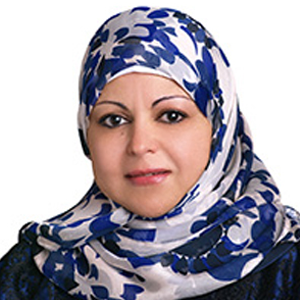 Director, Al Taher Group
Alma Mater:
King Abdulaziz University
Faculty of Economics and Administration
Saudi Arabia
Area of Impact:
Consumer Goods or Services
Nashwa Taher is a successful businesswoman in Saudi Arabia, a country in which business is traditionally male dominated. She was ranked eighth in the Most Influential Arab Women in Family Business by Forbes in 2013. Taher now runs businesses that aim to create job opportunities for young people—both male and female—while training and motivating them to gain experience and be professional and productive. She is also the chairman of the real estate establishment Al Hassaniah, the special assistant to the chairman of her family's company, Al Taher Group of Companies, and a board member of the International Catering and Trading Company and Saudi Radwa, a poultry production company.
As a board member of the Jeddah Chamber of Commerce and Industry (JCCI), Taher made history in 2005 when she became one of the first Saudi women to win elected office in Saudi Arabia. She held this role from 2005 to 2009.
Taher is Saudi Arabia's specialty foods pioneer, having imported high-end products from Italy when the Saudi market was full of American products. Italy was chosen because its products have unique taste and packaging—and they lack preservatives and food coloring.
She opened the doors for many other women to think big. Her presence on the JCCI management board, which is the only chamber to have women in the kingdom, has made a huge difference. Taher believes that it is no longer a luxury for a woman to work. Women are half of society. There are divorcées and widows who are in desperate need to work. "Why not make them effective members of society?" she says. "Women should also be given the opportunity to serve their country the way men are given the chance." Taher has been a catalyst to the development of Saudi working women. She believes that there are large numbers of educated Saudi women for whom she wants to prepare a suitable working environment.
Despite her long list of duties, Taher emphasizes the importance of taking one's work seriously while still participating in family life. She believes that to become a successful businesswoman, women should have a commercial sense. They should also be aware of the business world and be constantly reading and researching about business related topics locally or internationally.