Major General Kevin Bergner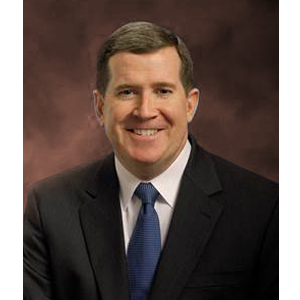 President and CEO, Goodwill Industries of San Antonio
Alma Mater:
Trinity University
School of Business
United States
Area of Impact:
Community or Social Impact
Kevin Bergner is a former major general in the United States Army. His 30 years of service included deployments to Germany, Bosnia, Qatar, and three deployments to Iraq. In his last assignment, he was the Army's chief of public affairs, responsible for policy, strategy, and execution of communications, including the Army's initial engagement in social media. As a brigadier general, he served in the White House on the National Security Council staff as a special assistant to the president of the United States.
Upon retiring from the Army, Bergner became the chief administrative officer and then president of the USAA Property and Casualty Insurance Group, where he focused on transformational change and excellence in customer service.
Today, Bergner serves as the president and CEO for Goodwill Industries of San Antonio, Texas. Goodwill annually serves 24,000 people who have barriers to employment or education and, in so doing, helps change lives through the power of work. They serve a 24-county area with 20 retail stores, 13 employment centers, and three certificate-granting academies. They also administer 18 contracts with the United States military and federal agencies that provide a range of services, including document management, landscaping and custodial services, and transcription services.
Bergner's work with Trinity University includes funding an annual business ethics symposium for Trinity and the San Antonio business community and teaching a financial ethics and professionalism course. As a Trinity University alumnus and Business Advisory Council member, Kevin Bergner asks "What do you need?" or "How may I help?" He then ensures that the need is met and provides much of the help. A man who leads by example, Kevin Bergner raises the standard of performance and character of everyone who works with and around him.