H.E. Caitlin Wilson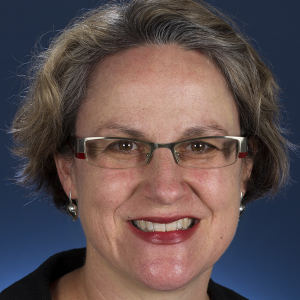 Deputy Head of Mission, Department of Foreign Affairs and Trade, Australia and Deputy Permanent Representative of Australia to the United Nations
Alma Mater:
Queensland University of Technology
Business School
Australia
Area of Impact:
Public Service or Military
Caitlin Wilson is a senior public servant with 23 years of international experience spanning foreign policy, international development, and strategic defense work. She has been Australia's deputy permanent representative to the United Nations since January 2015 and plays a central role in representing Australia's interests at U.N. Headquarters.
Wilson is concurrently deputy head of mission, responsible for managing and overseeing policy and corporate issues for the Australian Permanent Mission to the United Nations in New York. This role has provided leadership and oversight in relation to key global issues covering international security, development (including the landmark Sustainable Development Goals agreed in 2015), human rights, and international legal frameworks.
In her last role, Wilson led the team that ran the G20 Development Working Group during Australia's G20 Presidency in 2014.
Wilson's work has had a meaningful and significant impact on foreign relations, international development, and community and social change. Wilson has continually demonstrated innovative approaches, especially in conflict-affected areas.
Her work has led to direct and important results in Papua New Guinea and Solomon Islands, where she has held several roles representing the Australian government and its overseas aid program. As law and justice adviser in the Solomon Islands for the first two years of the Regional Assistance Mission in Solomon Islands (RAMSI), Wilson directly contributed to the establishment of peace and the rule of law in the country after a period of internal conflict and violence. Her work with RAMSI helped enable the re-establishment of the courts and corrections systems as well as the recruitment and training of lawyers and corrections officers.
During her first posting in Papua New Guinea, Wilson championed an aid program designed to improve education throughout the country. Major initiatives included managing projects to deliver better teacher training while providing curriculum materials and infrastructure, including classrooms and facilities. A significant innovative approach was to invest in training pre-primary teachers to teach in their indigenous languages to directly improve early educational outcomes for non-English-speaking students.
Wilson's ongoing support of gender equality has been an enduring theme over the course of her career and has led to some important direct achievements and changes. This was seen through the education of girls in Papua New Guinea and the recruitment and retention of women in the law and justice sector in Solomon Islands. She has also advocated on behalf of the Australian government in the U.N. and in the Pacific region, to support higher rates of political participation by women, enhance economic opportunities for women, and ensure women's involvement in promoting stability and security at domestic, regional, and global levels.
A common thread through all this work has been an overriding interest in achieving improvements in stability and security in conflict-affected countries and promoting economic and social development and human rights internationally. Wilson earned a Bachelor of Business Management degree, majoring in human resource management, from QUT in 1992.