Baroness Joanna Shields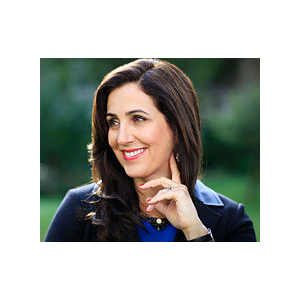 Minister for Internet Safety and Security; Under Secretary of State, United Kingdom Home Office and the Department for Culture, Media, and Sport
Alma Mater:
The George Washington University
The George Washington School of Business
United States
Area of Impact:
Public Service or Military
Baroness Joanna Shields is a British/American technology industry veteran and parliamentarian currently serving as the United Kingdom's minister for internet safety and security and undersecretary of state for both the U.K. Home Office and the Department for Culture, Media & Sport. She was ennobled in 2014 and serves as a life peer in the House of Lords.
Shields graduated from the George Washington University with her MBA in 1987. She started her career in Silicon Valley and spent over 25 years building some of the world's best-known tech companies, including Efi, RealNetworks, Google, AOL, and Facebook. As CEO, Shields led two startups to successful acquisitions, including early social networking pioneer Bebo to AOL, and interactive video developer Veon to Philips. She was also part of the executive team that built Decru, a pioneer in storage encryption that acquired NetApp.
She has served as a non-executive director on many boards, including the London Stock Exchange Group, and as a trustee of Save the Children and the American School in London.
Working on behalf of the Home Office and the U.S. Department of Justice, Shields is currently leading the industry engagement for the U.K./U.S. taskforce to combat online sexual exploitation of children. In May 2014, she launched the "We Protect" forum, a global alliance of over 60 countries, law enforcement agencies, NGOs, civil society organizations, and technology leaders, with a mission to encourage the technology industry to develop innovative solutions to the problems of online abuse and exploitation.
Shields was ranked No. 1 on The Wired's most influential 100 in 2011 list, and Computer Weekly named Shields the most influential woman in UK IT in 2013. She is also the proud recipient of the British Interactive Media Association's award for lifetime achievement.
In addition to earning a Bachelor of Science degree from The Pennsylvania State University and an MBA from the George Washington University School of Business, in 2016, Shields received an honorary Doctorate of Public Service degree from The George Washington University.