Businesses

Educators
Innovative Curriculum Conference (In-Person)
Join your peers in Salt Lake City, Utah! Hear from a diverse range of schools as they share strategies for effective assurance of learning and insights for overcoming an environment of intense competition, financial constraints, employer expectations, multiple accreditors, virtual program delivery and diverse technologies.
Date(s)
May 16​ – 18​, 2022
Location
Salt Lake City, UT, US
Event Type

Conferences
Keynote Speakers
Keynote I: Preparing Learners to be Ethical and Compassionate Leaders Through Curriculum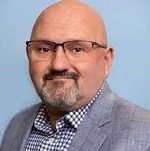 Frédéric F. Brunel, Associate Dean for Undergraduate Programs, Questrom Business School, Boston University
Dean Brunel (Ph.D. University of Washington) is an applied consumer researcher dedicated to informing several domains of marketing practice: consumer relationships, consumption communities and product design. Frédéric has published extensively in journal articles, book chapters, managerial articles, teaching cases, and conference proceedings. He had led curricular initiatives at all levels at the Questrom School of Business. His current role is Associate Dean for Undergraduate Programs and Faculty co-lead for the 1st year introduction course at Questrom. In his previous role, he was Faculty Director of the PhD Program. Frédéric is regularly quoted and interviewed in a wide array of print, radio, TV and electronic media outlets. His commitment to higher education and curricular innovation has been recognized through several teaching, research and service awards.

Natalya Delcoure, Dean, College of Business Administration, Texas A&M University – Kingsville
Natalya (Natasha) Delcoure is dean of the Texas A&M University-Kingsville College of Business Administration. She held several administrative roles prior to joining the college in 2013. She has worked closely with college leadership to strengthen academic programs, establish market-driven concentrations and areas of emphasis, expand fundraising initiatives, boost experiential and service learning opportunities, and build global academic partnerships. She is a graduate of the Texas Academic Leadership Academy and is an active representative of Texas Women of Higher Education (TWHE). She currently serves as a board member of the Southern Business Administration Association, a member of the editorial board and a reviewer for
Investment Management and Financial Innovations Journal,
and serves as associate editor for the
Journal of Eastern European and Central Asian Research
. She has published more than 40 articles in scholarly journals. Delcoure earned a bachelor's degree in accounting and economics from Moscow State University of Railway Engineering, an MBA from the University of Louisiana in Monroe, and a DBA from Louisiana Tech University. She was elected to the board of AACSB International in 2020 and serves as a chair of its Audit Committee.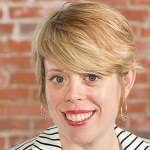 Robyn Schryer Fehrman, President and CEO, Enactus
As President & CEO of Enactus, Robyn S. Fehrman is a results-driven, nonprofit executive with 20 years of experience intentionally scaling impact enterprises to achieve systemic change. She joined Enactus after serving as Managing Director of the Center for the Advancement of Social Entrepreneurship (CASE) at Duke University's Fuqua School of Business. Prior to her work at CASE, Fehrman led Teach For America - Eastern North Carolina as Executive Director and held various roles at the local, state, and national level advancing philanthropy, economic development, and public health. Outside of Enactus, she serves as Chair of the Board of Directors of Global Grassroots, a social enterprise working in East Africa to catalyze women and girls as the leaders of Conscious Social Change in their communities. Robyn received a B.A. in English and a Master of Public Administration from the University of North Carolina at Chapel Hill. She lives in Durham, North Carolina with her husband and two children.
Keynote II: Metaphors, Models, Puzzles, and Possibilities for Teaching and Learning Innovation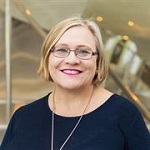 Sara Denize, Associate Dean (Education), UTS Business School, University of Technology Sydney
Professor Sara Denize is the Associate Dean, Education at UTS Business School where she has responsibility learning innovation, quality and enhancement for a large portfolio of postgraduate and undergraduate coursework programs. The School has over 10,000 business students and she has overarching responsibility for the learning experience. Professor Denize is also a member of the Academic Board and the Chair of the UTS Curriculum Approval Committee of Academic Board. In this capacity, Sara is working with the UTS Jumbunna Institute for Indigenous Education and Research to facilitate course approval support for the implementation of the UTS Indigenous Graduate Attribute.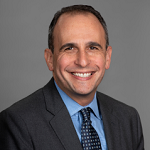 Dan Gruber, Associate Dean for Teaching and Learning, Arizona State University, W. P. Carey School of Business
Dan Gruber is the Associate Dean for Teaching and Learning and Clinical Professor of Management and Entrepreneurship at the W. P. Carey School of Business at Arizona State University. Dan provides leadership for the ongoing improvement and enhancement of faculty teaching and student learning innovation throughout the School. Before joining ASU, Dan was the Associate Dean of Innovation and New Ventures at the University of Cincinnati's Lindner College of Business. Prior to serving as Associate Dean at Cincinnati, Dan was a faculty member at the Medill School of Journalism and the Kellogg School of Management at Northwestern University. Dan earned his Ph.D. from the University of Michigan.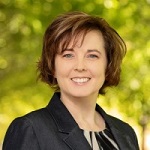 Tawnya Means, Assistant Dean for Educational Innovation and Chief Learning Officer, University of Illinois at Urbana-Champaign
Dr. Tawnya Means is the Assistant Dean for Educational Innovation and Chief Learning Officer in the Gies College of Business at the University of Illinois Urbana-Champaign. Prior to this role, Tawnya served as the Assistant Dean and Director of the Teaching and Learning Center for the College of Business at the University of Nebraska-Lincoln and the Director of the Teaching and Learning Center at the Warrington College of Business at the University of Florida, leading teaching and learning support and providing faculty development programs and resources for instructional innovation and adoption of pedagogical best practices. With 20 years of experience in higher education, course design, and educational consulting, Tawnya has also taught courses in entrepreneurship, strategy, technology, and leadership in remote teams. Dr. Means received her B.S. in Education, M.S. in Educational Technology, and Ph.D. in Information Science and Learning Technologies with an emphasis on learning systems design, all from the University of Missouri. She completed the AACSB Post-doctoral bridge program in Management and Entrepreneurship at the University of Florida. Her research interests are in online and blended learning, active learning, learning space design, technology for teaching, access to digital learning resources, and faculty preparation to teach. She has long been a leader in campus initiatives and committees and actively presents at conferences and other institutions and organizations on technology-enhanced learning.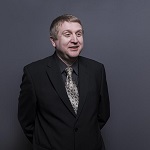 Lucian Tipi, Head of Teaching and Learning Enhancement, College of Business, Technology and Engineering, Sheffield Hallam University
Lucian Tipi has a pedigree of academic leadership in a wide range of roles undertaken at Sheffield Hallam University and with International partners. Lucian's research interests are focused on the areas of Information Systems in Business, Project Management and Education. Lucian has been awarded a Teaching Excellence prize that recognises his contributions to Teaching and Learning. Lucian's teaching practice and impact have been recognised by UK Advance HE and he is now a Senior Fellow. Lucian has taught internationally (Malaysia, Finland, Hong Kong, China, Botswana). He appears on various media outlets, making contributions in areas of business-related interests.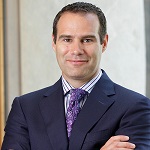 David Wood, Executive Director of Ivey Publishing, Ivey Business School at University of Western Ontario
David is member of the faculty at the Ivey Business School and the Executive Director of Ivey Publishing. He has been the Faculty Director of the MBA and lead the creation of the Accelerated MBA, Ivey's first blended learning program. In addition to teaching he has written several internationally published cases, two books on the case method, and an article on teaching innovation with Harvard. David has also won a number of teaching awards, including the Case Centre's Outstanding Case Teacher and the David G. Burgoyne Award.