Businesses

Educators
Global Diversity and Inclusion Conference (Virtual)
Date(s)
December 15​ – 17​, 2021
Event Type

Conference
Keynote Speakers
Keynote I: Developing DEIB Policy with a Pluralistic Outlook
Moderator: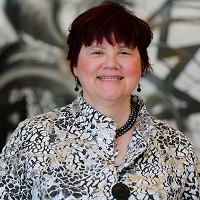 Donna Blancero
Provost and VP of Academic Affairs, Bentley University
Donna Maria Blancero received her PhD from Cornell University and was the founding editor for The Business Journal of Hispanic Research. She is a national speaker on issues related to Hispanic leadership including how cultural values affect one's work experiences, as well as networking, implicit bias mentoring, biculturalism, career success and work/personal balance (or lack thereof).
Panelists: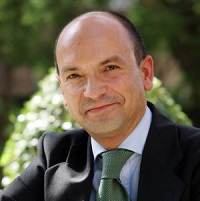 Santiago Iñiguez de Onzoño
Executive President, IE University
Santiago Iñiguez de Onzoño is the President of IE University and a recognized influencer in global higher education. Iniguez is also the Vice-Chairman of Headspring, a company owned by the Financial Times and IE Business School providing custom education programs for companies worldwide. Iniguez is the former Dean of IE Business School and has played a leading role in business education. He was portrayed by the Financial Times as "one of the most significant figures in promoting European business schools internationally". He was the first European appointed as "Dean of the Year" by Poets & Quants (2017). He serves on the boards of EFMD (European Foundation for Management Development), Renmin University Business School (China), Antai Business School (Jiao Tong University, China), LUISS Business School (Italy), Mazars University (France) and FGV-EASP Fundaçao Getulio Vargas (Brazil). He is a past Chair of the Board of AACSB. He is the author of "The Learning Curve: How Business Schools Are Reinventing Education" (2011), "Cosmopolitan Managers: Executive Education That Works" (2016), and "In An Ideal Business: How the Ideas of 10 Female Philosophers bring Values, Meaning, and Innovation to the Workplace" (forthcoming 2020), as well as co-editor of "Business Despite Borders: Companies in the Age of Populist Anti-Globalization" (2018), all published by Palgrave Macmillan. Iñiguez is a regular speaker at international conferences and frequently contributes in different journals and media on higher education and executive development. He is one of the 500 Global LinkedIn Influencers. Iniguez is Professor of Strategic Management. He holds a Degree in Law, a Ph.D. in Moral Philosophy and Jurisprudence (Complutense University, Spain) and an MBA from IE Business School. He was a Recognized Student at the University of Oxford, UK.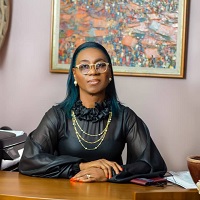 Ifeoma Idigbe
Founder and Executive Vice-Chairman of Boys to Men foundation, and Chairman of the Board of WimBiz, Women in Management, Business & Public Service
Ifeoma I. Idigbe is a business advisor/analyst (finance and human resource management) with over 30 years' experience in banking & finance, human resource management, and general administration. Her educational background is in the Pure Sciences (B.Sc Hons) with a Masters degree in Business Administration (MBA) and a Masters in Human Resource Management (MA HRM). Her professional career started in banking – corporate finance and development finance (now called SME financing). Her career has spanned banking and financial advisory services (private sector), entrepreneurial activities (business advisory/consulting services, capacity building and etiquette training), and four years in the Nigerian public sector as an Executive Director (Finance & Administration) in a Federal parastatal. She was a delegate to the 2014 National Conference convened by former President Goodluck Jonathan to strategize on the Way Forward for Nigeria, and served as Deputy Chairman on the Committee for Agriculture and Water Resources. She admits to diverse interests that include reading, writing (has been a regular contributor to Genevieve and TW women's magazines.
Keynote II: Developing Talent for Leadership Positions in a Culturally Aware Manner
Presenter: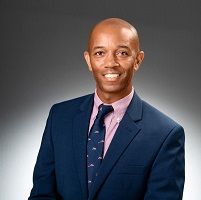 Terrill Drake
Chief Diversity and Inclusion Officer, Harvard Business School
Terrill L. Drake is the inaugural Chief Diversity and Inclusion Officer at the Harvard Business School. As a member of the senior leadership team, Terrill oversees the development and implementation of a comprehensive strategy for inclusive excellence throughout the HBS community of faculty, staff and students, as well as with alumni and other constituents across HBS and beyond. He will work closely with the School's leadership on strategic planning, programming, training, curriculum development, and recruiting and hiring. Additionally, Terrill builds on the work of the School's Racial Equity Plan and will focus on issues of diversity, equity, inclusion and belonging around race, ethnicity, gender, sexual orientation, disability, veteran status, and age. Terrill brings nearly two decades of experience in diversity, equity and inclusion; event, program and project management; marketing; and operational management. Terrill holds a BS in business administration from the University of North Carolina at Greensboro Bryan School of Business and Economics and an MBA from the University of Maryland Smith School of Business.