Educators
Middle East and North Africa Conference
This conference will take place at ESCA Ecole de Management in Casablanca, Morocco.
Location
Casablanca, Morocco
Event Type

Conference
Join us to gain insight into business education trends in the Middle East and North Africa through insightful sessions, while networking with thought leaders and peers from the region. This event will focus on quality business education through the lens of AACSB Business Accreditation Standards, as well as opportunities for collaboration and relationship-building with your peers in the region.

Take this opportunity to immerse yourself in an environment of strategic thinking about how your school can continuously improve. AACSB leadership and experienced accreditation liaisons will be available for questions and meetings. Reserve your seat today and represent your school at this important conference hosted by ESCA Ecole de Management in Casablanca, Morocco!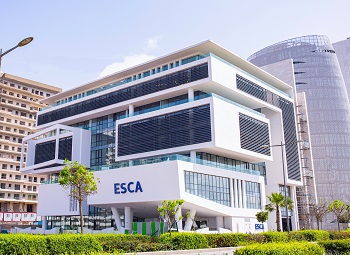 Who Should Attend
Deans, associate deans, department chairs, and faculty at business schools in the Middle East and North Africa, as well as professionals from business schools worldwide working or seeking to work with schools in the Middle East and North Africa region.
"Attending AACSB Middle East Conference 2022 was one of my best decisions of 2022. As an academic administrator, I found it a great opportunity to network with other academic administrators from the Middle East and other parts of the world. The conference provided a lot of networking opportunities. It was a great platform where many of the Business Deans shared their insights on various topics of immense interest to me. A wonderful event indeed. Thank you!"
—Dr. Mustafa Malik, Assistant Dean for Undergraduate Studies, University of Nizwa, Oman
Connect With Us
Tag @AACSB to share your conference-related thoughts, feedback, and photos. For more information, please contact [email protected].
Special Pricing Offer
Register now for the Business Accreditation Seminar (February 28–March 1) and the Middle East and North Africa Conference (March 2–3) and pay 1,640 USD.
No transfers or substitutions allowed.
Pricing (USD)
Member Pricing 1st and 2nd
On or after February 18
$1,095
Member Pricing 3rd and subsequent
On or after February 18
$995
Non-Member Pricing
On or after February 18
$1,395