Educators
Teaching With Business Simulation Games
Efficiently integrate business simulation games into your teaching with this hybrid course that offers synchronous and asynchronous content.
Date(s)
October 31​ – November 20​, 2022
Event Type

Online Course
Facilitator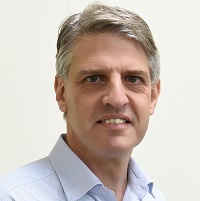 Tim Rogmans is Associate Professor of Strategic Management at the College of Business at Zayed University in Dubai (United Arab Emirates). His research interests include Business Simulation Games (BSG), Foreign Direct Investment and sustainability performance measurement. His research on teaching & learning has been published in Simulation & Gaming, Academy of Management Learning & Education, the Journal of Economics Teaching, and Teaching Business & Economics. He has trained faculty and presented at numerous international conferences on the topic of teaching with BSG. He is the author of three award winning business simulation games, including the Sustainability Management Simulation: Net Zero, Macroeconomics Simulation: Econland and Business Essentials Simulation: Coffee Shop Inc, all published by Harvard Business Publishing Education. Prior to working in academia, Tim worked in strategy consulting and in the insurance industry in the United Kingdom, France and the Netherlands. He holds a Bachelors degree in Economics from the London School of Economics, a MBA from INSEAD and a PhD from Nyenrode University.