Educators

Businesses
Deans Conference (Virtual)
Join the largest global event for business school leaders.
Date(s)
February 8​ – 11​, 2022
Event Type

Conference
Keynote Speakers
Keynote I: The Big Scam? What's Wrong with Business Schools, Business School Faculty, and the Study of Management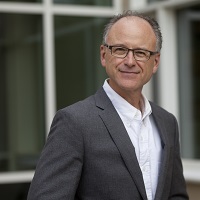 Sydney Finkelstein, Steven Roth Professor of Management, Tuck School of Business, Dartmouth College
Sydney Finkelstein is the Steven Roth Professor of Management at the Tuck School of Business at Dartmouth College. He holds a Masters degree from the London School of Economics and a Ph.D. from Columbia University. Professor Finkelstein has published 25 books and 90 articles, including the bestsellers Why Smart Executives Fail and Superbosses: How Exceptional Leaders Master the Flow of Talent, which LinkedIn Chairman Reid Hoffman calls the "leadership guide for the Networked Age." He is also a Fellow of the Academy of Management, a consultant and speaker to leading companies around the world, and a top 25 on the global Thinkers 50 list of top management gurus. Professor Finkelstein's research and consulting work often relies on indepth and personal interviews with hundreds of people, an experience that led him to create and host his own podcast, The Sydcast, to uncover and share the stories of all sorts of fascinating people in business, sports, entertainment, politics, academia, and everyday life.
Keynote II: Developing a Culture of Reinvention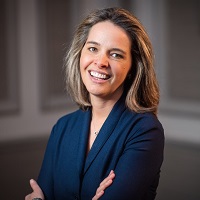 Erin Meyer, Bestselling Author and Professor, INSEAD
Erin Meyer is the co-author, with Netflix CEO Reed Hastings, of the New York Times best-selling book and FT nominated best business book of 2020: No Rules Rules: Netflix and the Culture of Reinvention. She is also the author of The Culture Map and a professor at INSEAD. Her work has appeared in Harvard Business Review, The New York Times, and Forbes.com. In 2019, Erin was selected by the Thinkers50 as one of the fifty most influential business thinkers in the world.