Lahore University of Management Sciences, Suleman Dawood School of Business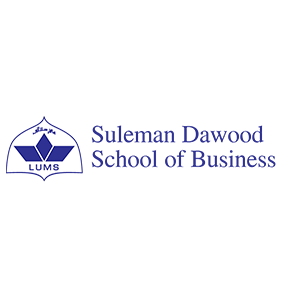 Women's Scholarship Initiative
The SDSB Women's Scholarship is the first in the world to extend a 50-percent tuition waiver to any woman accepted to its graduate programs, advancing women's access to higher education and creating transformative social impact.
Call to Action
Gender disparity and discrimination is a key challenge in Pakistan that results in the marginalization of women in society. Most women do not pursue higher education and then enter the job market due to various social, cultural, and financial barriers. The underrepresentation of women in the formal sectors of Pakistan is a hard-hitting fact.
Pakistan ranked 153rd out of 156 countries in The World Economic Forum's 2021 Global Gender Gap Report. While global trends in female workforce participation show improvements, Pakistan is falling further behind. Indicators of gender disparity include job segregation and employment inequality, lack of legal protection, poor medical care, low safety and security in workplaces, weak political representation, and perhaps most importantly, uneven access to education.
Over 70 percent of men in Pakistan are literate, whereas less than half the women are literate. For every 100 boys attending schools, 86 girls are enrolled. Eighty-two percent of men, as opposed to less than 25 percent of women participate in the labor force. Almost 90 percent of working women are engaged in traditional agriculture and informal sectors performing menial jobs. Across civil service posts, women comprise the vast majority of low- or middle-ranking posts, and less than 5 percent of senior managerial posts in organizations are held by women.
Enabling women to participate in business education of the highest quality can only power a nation's economic and societal betterment. As Pakistan's top business school, Suleman Dawood School of Business (SDSB) is committed to facilitating business education for women to adress the nation's gender inequities.
Description
In line with the SDSB's vision and core values to develop people who shape business and society, during 2018 and 2019, the school assessed how it could increase the participation of women in its graduate programs. The Women Scholarship initiative was founded on the premise that an inclusive, equitable, and diverse student body enriches the learning experience and creates a lasting social impact. At the time, female students were significantly underrepresented in the school's graduate programs: The MBA program had less than 15 percent, and the Executive MBA had around 5 percent.
SDSB made a strategic redirection to improve gender balance and facilitate women's access to quality business education. The financial costs of education provision by a university are tricky to calculate, but a close look at the business school's cost behaviors pointed to a solution. Business courses can be expensive to run, with some costs being fixed and sunk, others being relatively low but variable, and many being semi-fixed. The financial mechanics, while complex, offer means of increasing student throughput through judicious re-thinking of cost structures and resource re-allocations such that student participation increases can be had with minimal structural fee requirements. SDSB fine-tuned the model and launched the 50 percent tuition Women Scholarship Initiative for the 2019-2020 student intake, then expanded it across its eight masters programs.
Impact
The impact of the Women's Scholarship on enrollments at the business school has been a runaway success. SDSB's graduate programs currently comprise between 20 and 75 percent women. This covers generalist MBA programs as well as specialist masters degrees in technology management and entrepreneurship, healthcare management and innovation, and financial management, among others.
Increases in women enrollments translate into more diverse discussions where all students become exposed to a wider set of perspectives and greater collaborative intelligence. It is introducing opportunities for organizations to hire more qualified women, enhancing gender diversity in the workplace. Women with undergraduate degrees are also showing growing interest in applying to the business school, given the greater presence and visibility of women in SDSB's various degree programs. The conversations within SDSB and across the spaces outside the university it affects are palpably and positively changing. In time, other universities will also see an increase in female applicants, and will reap the benefits of having more qualified women graduates who feel empowered, confident, and more engaged in creating value for themselves and others to effect change. This will eventually lead to significant change in the business landscape of Pakistan and create a positive societal impact.