Swinburne University of Technology, Swinburne Business School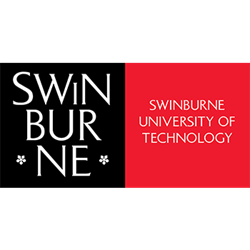 Swinburne Social Startup Studio
The Swinburne Social Startup Studio works with early-stage social enterprises to develop and test ideas, building knowledge to strengthen the social enterprise ecosystem. This unique action-research approach brings together community, students, researchers, and business.
Call to Action:
Social enterprise is a recognized model of business being used to create social impact. The sector includes charitable business ventures, community-based recycling and labor-market operations, and fair trade groups. The Centre for Social Impact Swinburne (CSI-S), along with its partners in philanthropy and government, recognized a gap in startup support for social enterprises.
The Swinburne Social Startup Studio was developed as a "living lab" to help nascent social enterprises and at the same time expose business students to this innovative business model. The living lab model enables testing of evidence-based approaches and knowledge-sharing of findings to strengthen the social enterprise ecosystem beyond the immediate participants. The launch of the Swinburne Social Startup Studio in August 2019 represents the only social enterprise and research initiative of its kind in Australia.
Innovation Description:
The Swinburne Social Startup Studio (The Studio) is an initiative of the CSI-S and is co-funded by Swinburne University and Equity Trustees, an Australian philanthropic organization. The Studio has three main objectives:
Provide quality, evidence-based support to early-stage social enterprises, leveraging CSI-S's expertise in social entrepreneurship
Create opportunities for postgraduate business students engaged in applied learning projects, working with the social enterprises who join The Studio to work with and learn about hybrid, for-purpose business models in practice
Generate and share knowledge of what does and does not work for social enterprise startup support through academic publications and practice-oriented tools
Early-stage social enterprises submit an expression of interest to join The Studio, and as part of the assessment process, Studio staff meet with each applicant to understand their idea, development needs, and potential fit with The Studio. Successful applicants then participate in a workshop to co-design their development plan, which is individually tailored to their needs. The development plan is implemented through expert advice provided by Studio staff as well as through student projects.
This whole process is part of an action research agenda that sees researchers documenting approaches to support the growth of the social enterprise ecosystem. While still in pilot, The Studio is supporting enterprises that aim to provide employment for African Australian refugees, well-being initiatives for cancer patients, and access to digital technology for homeless and disadvantaged members of the community.
Innovation Impact:
This is the start of a great new initiative that will deliver value to local social enterprises and the communities they serve, Swinburne students, researchers, and the broader social enterprise ecosystem. The following impacts have been seen since the August 2019 launch:
Twenty-seven expressions of interest have been received from prospective social enterprises.
Twenty-four initial meetings have occurred to assess and advise prospective social enterprises, and one-third have undertaken individual workshops to progress their development plan, while two-thirds have been provided with advice about how to progress their ideas (at no cost to the social enterprise).
Implementation of development plans have begun, and students commenced their engagement starting in 2020.
The following impacts are anticipated by 2022:
The Studio will address a recognized gap in the local social enterprise ecosystem and is forecast to directly support up to 45 new social enterprises.
Students will develop greater knowledge and understanding of for-purpose business models through industry-engaged experiential learning.
The action research agenda will produce published research and open-source practice-oriented tools for others to use.
Reference Links: