Pontificia Universidad Javeriana Cali, Facultad de Ciencias Economicas y Administrativas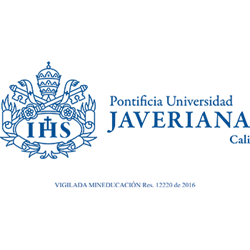 Campus Nova—Center for Innovation and Entrepreneurship
Campus Nova is a convergent space that promotes the development of skills in innovation and entrepreneurship alongside the creation of technologies and businesses to positively transform our society.
Call to Action:
Established as an entrepreneurship advising office for students in 2007, Campus Nova paved its way to becoming a strategic anchor for Pontificia Universidad Javeriana Cali, helping the university see its potential to boost students' profiles as professional and entrepreneurial changemakers. Campus Nova's position was further strengthened by its capabilities to build stronger connections with industrial partners, making the center a key player in the local innovation and entrepreneurship ecosystem.
Aiming to reach higher-impact goals, aside from declaring the center a space for corporate engagement, Javeriana supported Campus Nova's efforts to facilitate the birth and growth of companies, technologies, and skill sets that respond to social and environmental problems with high-value solutions. All of this, considering the local ecosystem's capacities and needs related to agroindustry and social and economic development, harmonized with global development agendas like the U.N.'s Sustainable Development Goals.
Innovation Description:
Now, Campus Nova's scope includes academic and externally focused activities aimed at achieving several goals: to foster an innovation and entrepreneurship culture in the educational community; to materialize new businesses, technologies, and skill sets; and to encourage the creation of transformative solutions, connecting internal actors with regional, national, and international ecosystems.
Campus Nova offers support to entrepreneurs at any of the following stages:
Ideation: People who want to dedicate themselves to the topic they are passionate about and want to develop business ideas, cultural initiatives, or social solutions.
Prototype and Validation: Entrepreneurs who have carried out research, prototypes of products, or services and have started their commercialization. They focus on their business model validation.
Growth and Consolidation: Entrepreneurs who have a product or service in the market, a proven cultural product, or a validated social innovation with a beneficiary population and want to turn their entrepreneurship into a scalable system.
All of this is empowered by the performance of Campus Nova in global rankings, its continuous interaction with two international networks on innovation (SUGAR, DFGN), its infrastructure (team, coworking space, classrooms, meeting rooms, auditoriums, and laboratories), and its dialogue with internal and external actors, at the national and international levels.
Innovation Impact:
Campus Nova has so far had the following impact in our community:
900+ startups supported in the last 7 years, including students, alumni and local community
4,500+ students from seven programs enrolled in the minor in business creation, for five years in a row
140+ student internships in the last five years
Developed three patents
Improved performance in global rankings: UBI Top Challenger (2018) and UBI Top Performing (2019)
NexLinks Award (2012) as Latin American standard of Center of Excellence, by the Young American Business Trust (YABT) from the the Organization of American States (OAS)
Success Cases:

Citobot: Electronic device for the early screening of cervical cancer, aiming to reduce the mortality rate of women, especially those in under-educated, hard-to-reach areas. Accelerated by Oxentia (Oxford University).
Diseclar: Plastic wood furniture producer. Sales of more than 1 million USD, in five countries, and winner in The Venture contest. Internationally funded.
Lifepack: Plantable tableware. Appeared as contestant on Shark Tank television show, presence in three countries. Internationally funded.
La Manicurista: Beauty services app, Shark Tank contestant. Yunus BCG Social Business Award contestant. Internationally funded. Presence in three main Colombian cities.
Mike Bahía: Pop singer with more than 3 million Instagram followers.
Ecobot: Green Advertising. Presence in five Colombian cities.
Reference Links: