Northwestern University, Kellogg School of Management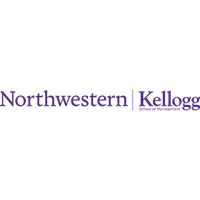 Unlocking the Science of Innovation
Kellogg School's Center for Science of Science & Innovation is a multidisciplinary community of researchers who use AI and advanced techniques to unearth patterns in big data, better understand innovation, and address challenging business problems.
Call to Action:
In the fall of 2019, the Kellogg School of Management launched the Center for Science of Science & Innovation (CSSI) to decode innovation. More than ever, modern science is playing a critical role in driving the growth and innovation of businesses and economies around the world. The "science of science" is a burgeoning field in which leading researchers across disciplines are using artificial intelligence and big data to answer novel research questions with great business and societal impact.
The world, and especially the scientific community, is experiencing an explosion of data: tens of millions of grant proposals, research articles, white papers, and patents are produced each year. Thanks to remarkable developments in data science, network science, machine learning, and artificial intelligence, we are able to leverage powerful new computational tools and techniques to make sense of this proliferation of data. Additionally, as areas of expertise become narrower, largely due to this data explosion, the reliance on interdisciplinary teams has increased correspondingly.
Innovation Description:
CSSI is a multidisciplinary community of thought leaders in fields like computational social science, artificial intelligence, and complex systems, working to exploit the opportunities in big data to expedite scientific progress and innovation. The multidisciplinary CSSI researchers, leverage new, large-scale data sets and tools from complex science and artificial intelligence to help us better understand the fundamental principles underlying the success and failure of innovation.
CSSI researchers are primarily from the Kellogg School of Management and Northwestern University, but our community of collaborators spans the globe. In addition to conducting ground-breaking research, CSSI will begin gathering our global community together for annual conferences and forums to network, share learnings, and collaborate.
CSSI endeavors to improve innovation through several lenses:
The Science of Careers: What are the fundamental mechanisms that make up a successful, impactful career in science and innovation?
The Science of Collaboration: What are the factors that help or hinder the effectiveness of teams?
The Science of Ideas: Are there time-tested recipes for high-impact scientific ideas?
The Science of Human-Machine partnerships: How can technologies improve the way we innovate? Is research keeping pace with AI? CSSI is fortunate to have the support of several amazing institutions and individuals who recognize the momentum, work, and potential of this exciting new area of study, including: the Air Force Office of Scientific Research, the Department of Defense Minerva Institute, the Data Science Initiative, the National Institute of Health, National Science Foundation, and the Alfred P. Sloan Foundation.
Innovation Impact:
With a better understanding of what drives successful science and innovation, we can apply these learnings to some of business and society's greatest challenges. What if we had quantitative evidence that revealed the conditions needed for scientific discovery or innovation? Impactful careers? These are the questions at the center of the "science of science," and among those being investigated at CSSI.
An example is a recent study led by Kellogg professor and CSSI Director Dashun Wang, who analyzed large data sets across the distinct disciplines of science, startups, and security. The study revealed that failing fast isn't just prescriptive, it's diagnostic and predictive of future success.
Additional thought leadership aligned with CSSI focus areas include:
The Science of Careers: Studies have been conducted on effective networking for men versus women, trends in career successes, and the role of failure in spurring greatness.
The Science of Collaboration: Examples include research concluding that large teams develop and small teams disrupt science and technology, and the distribution of credit and blame among teams.
The Science of Ideas: For example, new research uncovered a signature aspect of failed ideas that can predict future success.
The Science of Human-Machine partnerships: Researchers explore the social and societal implications of AI adoption.
Our researchers' thought leadership has been featured as the cover story of world-renowned academic journals such as Nature, Science, and Nature Machine Intelligence. Work has been covered by virtually all major global media outlets, including The New York Times, The Wall Street Journal, and Bloomberg.
Reference Links: