Singapore Management University, Lee Kong Chian School of Business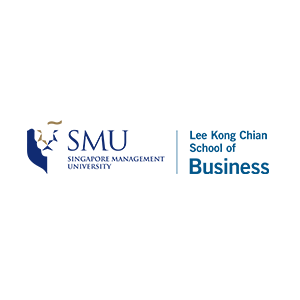 Ensuring Societal Impact Through Business Research
LKCSB actively promotes societal impact from business school research through a coordinated and collaborative approach combining internal funding calls, concept development feedback, securing of corporate and public partners for co-creation, and seed funding for big ideas.
Call to Action
, LKCSB started promoting impactful research through a series of internal efforts to encourage faculty to re-envision their research agendas within a framework of "Meaningful Impact" on the university and its stakeholders. Implementing the societal impact concept at the business school level was the next step in the idea's evolution.Call To Action (December 2016). Consistent with the RRBM Academy of Management JournalUnder dean Gerry George's leadership, the Lee Kong Chian School of Business (LKCSB) became a founding signatory to the Responsible Research in Business & Management network (RRBM) in 2016. The RRBM Network encourages schools to reframe business research to have greater impact on society. George laid the foundation for demonstrating that rigorous scholarly work can also be used to improve societal outcomes through the Societal Grand Challenges special issue of the
Innovation Description
At its core, the innovation aims to reimagine business research to have societal impact, and to redesign the resourcing process to support this initiative. The reimagining of business research is done in five steps:
Encourage faculty to "ask bigger questions" that matter within their disciplines through an internal grant call to use targeted funds for societal challenges. Each grant proposal went through the Dean's Evaluation Committee and an internal scholar review.
Collaborate with stakeholders to "co-define problems" that could potentially generate impact. The school's corporate development team also assisted with partnerships and legal agreements that underpin these efforts.
Create a "seed fund" concept to test proof of ideas. SMU channeled Singapore Ministry of Education research support funds to be allocated as seed funds in three categories: category A, up to 40,000 SGD (about 30,000 USD); category B, up to 100,000 SGD (about 74,000 USD); and category C, up to 200,000 SGD (about 148,000 USD). The expectation was that the project had the potential to create increasing impact commensurate with the amount of funds.
Develop a constructive system of feedback and proposal development for larger "scale funding" and grants.
Provide a "platform for sharing" by showing how such research can be publishable while having real impact. The platforms include professionally curated videos, social media campaigns, and articles for broader dissemination, in addition to top journal submissions.
By placing the faculty at the center of a coordinated institutional infrastructure, business research can indeed generate meaningful impact.
Innovation Impact
Though ongoing for just over three years, we are seeing a positive change in faculty championing impactful ideas. From 2016 to 2108, 34 category A and seven category B projects together totaled 1.4 million SGD (1,035,000 USD), and the societal Challenge Call had 272,000 USD, or about 600,000 SGD per year investment (443,500 USD per year) for a business school faculty size of 125. These projects are already receiving attention and success through external grants worth 2.7 million SGD (nearly 2 million USD)—a 50 percent return on investment in funding terms, anticipated to more than double when all pipeline projects come to fruition—which makes for a solid financial case for investment.
The practical and top journal impact of this research funding has also increased visibility of the business school in addressing community and regional issues. While there is no clear one-to-one mapping for project-to-journal publication, LKCSB has increased its global research ranking from No. 58 in 2015 to No. 35 by 2018 (UT Dallas Business School Research Rankings). Exemplars include the following:
Improved hospital patient risk prediction (Daniel Zheng). Zheng collaborated with a leading hospital network to improve real-time prediction of patient treatment risks for extubation (withdrawing medical tubes).
Discrimination in the workplace (Marko Pitesa). Pitesa carried out four innovative studies to highlight how physically attractive people may be discriminated against when they apply for less desirable jobs. His work highlights how hiring practices introduce subconscious biases and what steps can be taken.
Promoting digital models in sustainability (Simon Schillebeeckx). Schillebeeckx helps preserve Southeast Asia's natural resource capital by developing business model innovations in ventures locally.
Reference Links
Innovation Partners
Responsible Research in Business & Management