Fundação Getulio Vargas, Escola de Administração de Empresas de São Paulo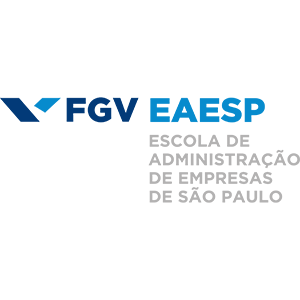 Innovating the Applied Research Model
Since 2015, FGV EAESP has systematically worked to consolidate their applied research management model in order to value researchers focused on this activity and maximize the impact of research on organizations and society.
Call to Action
FGV EAESP was Brazil's first business school, founded in 1954 with the mission of supporting the country's development. From the start, it has been close to businesses and public organizations. In the early 2010s, FGV EAESP was the leading school in Brazil, enjoying international recognition. While its academic output was growing and becoming more international, many professors felt the need to combine "rigor and relevance," conducting research and other activities that could produce actual social impact. Accordingly, within a system that provides great academic freedom, applied research centers that had been established in the 1990s grew stronger. A veritable "emerging strategy," this movement was recognized, encouraged, and supported through a renewed research policy and a number of supplementary management initiatives.
Innovation Description
The innovation implemented by FGV EAESP consisted of its applied research-integrated management model. This model originated in the applied research centers created in the late 1990s, which gained momentum as of the 2010s but were actually structured as of 2015. The primary objective of this model is to encourage applied research at FGV EAESP, combining rigor and relevance. The main components of this model are the following:
Strategy and Governance
A new research policy that valued both academic and applied research.
An expansion of the role of the Research Committee, which now included monitoring and encouraging applied research.
Structure
In late 2017, the 16 applied research centers had 86 faculty members.
Five specialized professional masters' degrees established as of 2015 for business executives, each of them directly associated with an applied research center.
A DBA for C-level professionals established in 2016.
Culture
Encouraging a culture that values research with social impact.
Support Systems
Adopting a Y-shaped career path, according to which practice-driven researchers are as recognized as academic researchers.
Offering resources from an internal fund for applied research.
Accelerating efforts to disseminate applied research through events with managers, yearbooks, short texts, and videos.
Innovation Impact
The improvement of the applied research model produced different impacts:
In 2017, 86 professors and 219 researchers were involved in the 16 applied research centers at FGV EAESP
Production of knowledge at these centers grew significantly to the following in 2017: 170 articles, books, and book chapters published in Brazil, and 82 articles, books, and book chapters published internationally
Also in 2017, the applied research centers held nearly 196 events to disseminate knowledge and discuss themes of interest
In 2017, the applied research centers obtained more than 3 million dollars in grants from local and international agencies, which contributed decisively to their goal of being financially self-sufficient
A number of researchers at the applied research centers collaborated with print media and television
Reference Links
FGV EAESP Research Yearbook
Innovation Partners
The activities of the applied research centers are held in partnership with other centers, schools, companies, consortia of companies, social organizations, and government organizations. Below are five significant examples of partnerships:
Project: Brazilian Program GHG Protocol & Public Record of Emissions Applied Research
Center: Center for Sustainability Studies
Partners: World Resources Institute (USA), The Climate Registry (USA), The Climate and Energy Registry (China)
Project: Smart Governance of Sustainable Cities (SmartGov) Applied Research
Center: Center for Public Administration and Government Studies
Partners: Research Centers at Utrecht University (Netherlands) and Stirling University (Scotland), Utrecht City Hall (Netherlands) and Glasgow City Hall (Scotland). Funded by NWO - The Netherlands Organization for Scientific Research (Netherlands); ESRC - Economic and Social Research Council (Scotland); and FAPESP (Brazil)
Project: Urban Vulnerability and Socioeconomic Development: Applied Research Station M'Boi Mirim Applied Research
Center: Center for Public Administration and Government Studies
Partners: Research and Applied Knowledge Network of FGV and CNPq; Santos Mártires Society, PUC-SP, Universitat Autònoma de Barcelona, University of Texas-Austin, Federal University of ABC, M'Boi Mirim Subprefeitura, residents, local leaders and representatives of social movements
Project: Digital Platforms for Financial Inclusion Applied Research
Center: Center for Studies in Microfinance and Financial Inclusion
Partners: CEIBS, Florida International University - FIU (USA), Northeastern University USA, AIM Philipines, IMR Korea, Keio University (Japan), Univ. Malaysia, SMU Singapore, EAFIT Colombia, ESAN Peru, Adolfo Ibanez Chile, Tec Monterrey Mexico, IAE Business School (Argentina)
Project: Knowledge Platform in Adaptation to Climate Change Applied Research
Center: Center for Sustainability Studies
Partners: Newton Fund operated by the British Council, International Institute for Environment and Development (IISD) and Ministry of Environment