Sakarya University, Faculty of Management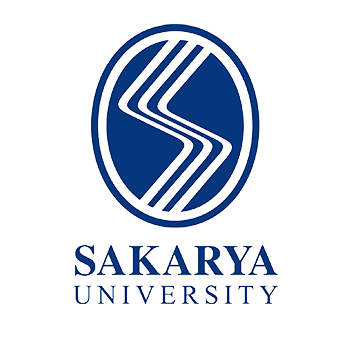 Location: Adapazari, Turkey
Innovation Statement
The Faculty of Management aims to place the foreign students studying at Sakarya University as interns in several small- and medium-sized export companies in the city of Sakarya.
Call to Action
The difficulties of studying in a foreign country—distance from one's native social and cultural environment—are known by many. In this respect, several studies were conducted in our country and in the world. In the studies, the difficulties for international students were determined as sociocultural adaptation, loneliness, shyness, cultural shock, and psychological problems.
Sakarya University is among the top five universities in Turkey in terms of the number of foreign students. Moreover, Sakarya has long been one of Turkey's biggest exporter cities and is also one of the top 10 cities in terms of the export growth. When the significant obstacles for the small- and medium-sized enterprises (SMEs) in opening up to foreign markets are examined, the main problems that arise are difficulties with a foreign language, not knowing the foreign market culture, compliance with the legal system, financial insufficiency, and communication with foreign customers.
This special internship program is designed to increase international students' engagement with our university and decrease the negative effects of sociocultural adaptation, loneliness, shyness, and cultural shock problems. Further, the program is expected to yeild effective solutions that align with the needs of businesses operating in Sakarya.
Innovation Description
This innovation is based on the establishment of a special internship program for foreign students and exporters operating in Sakarya. The internship can be executed troughout the year, not exceeding 24 hours in a week. A mechanism has been developed by the International Trade Department of the Faculty of Management and the Chamber of Industry and Trade in Sakarya for the coordination between international students and businesses.
First, student demands were collected and their profiles in respect of foreign language, nationality, etc., were determined. Sakarya's Faculty of Management established a communication office where student assistants helped guide international students. Students who are appropriate for the demands coming from the firms were sent to relevant firms to be interviewed, and six students have so far benefited from the internship program. Four of these students are continuing their internships and two of them have ended their internship due the termination of the initially specified time. When demands from firms comply with the new student applicants, new placements will be carried out.
Moreover, the internship program was submitted as a project to the Republic of Turkey Prime Ministry, the Presidency for Turks Abroad and Related Communities. If the necessary resources are provided, software that allows firm demands and student applications to exist virtually on the Internet will be produced.
Impact
The voluntary internship for foreign students studying at Sakarya University is expected to (1) increase student engagement with Sakarya university; (2) solve such problems as sociocultural adaptation, loneliness, and shyness; (3) reinforce the knowledge and experience gained throughout the study period and provide working discipline; (4) introduce the working and organizational structures of businesses in Turkey; (5) enable student participants to use their knowledge about their homeland and their native languages; (6) enter business and social life of Sakarya to gain an opportunity to become more familiar with our country and city and thus contribute to local business solutions.
For the SMEs in Sakarya, this project is expected to (1) reach new markets and/or expand the existing markets via students, (2) create higher-profit sales, (3) obtain a communication advantage during foreign visits and domestic procurement delegation meetings, and (4) help develop SMEs' ability to communicate with different cultures via foreign students.