HEC Montréal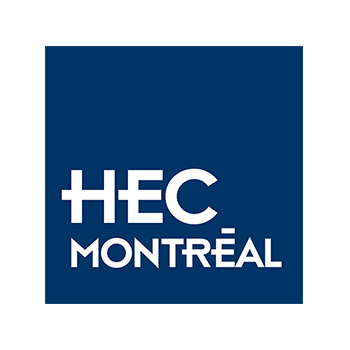 Location: Montréal, Quebec, Canada
Accreditation Status: Business
Innovation Statement
HEC Montréal created an experiential business history course comprised of a 12-day, 500-kilometer cycling trip where students see first-hand the forces behind Quebec's industrial development.
Call to Action
While there are periodic calls to introduce more history into business school curricula (e.g., The Economist, "Clio, the Queen of the Sciences," 2010), when professors Brian King and Anne Pezet wanted to introduce such a class at HEC Montréal, some told them that students wouldn't sign up because they think history is boring. They took this as a challenge. King and Pezet came up with the idea of offering a cycling trip as a history course, as a way not only to attract students, but also to allow them to see history as something more than dates and chronologies. The professors believed that if students could see first hand what formed our society—the valleys, rivers, canals, and railroad--and met with entrepreneurs, mayors, and factory workers, that they would begin to see history differently. Their goal was to change students' perception of history from "classrooms and books" to "the world around them." In essence, the professors saw the bicycle as a Trojan Horse, enticing students to gain a new perspective: history as a lens to better understand the world around them.
Innovation Description
HEC Montréal's innovation is creating a new, highly engaged way to get students interested in business history. This course is founded on a simple but powerful idea: use a cycling trip as a way to get students "up close and personal" with the business history of Quebec.To create this course, Professors King and Pezet needed to solve some important logistical challenges. To do so they negotiated a partnership with a local bike tour operator to handle logistics; hired a research assistant to identify potential visits; created a detailed itinerary with 12 days, 500 kilometers and 20 visits; assembled a package of readings on regional history and for each visit; convinced the school to sanction a course that had never been tried before; produced promotional posters and a custom bike jersey; sold sponsorships to cover both development and operational costs; and most importantly, convinced 16 young people to enroll in an experimental course and pay 1,200 USD for the privilege.
As educators, Professors King and Pezet sought to expose students first-hand to how politics, culture, and geography (as experienced by bicycle) influenced the economic development of Quebec. The course included required readings before the course. Over a period of 12 days, students visited factories, museums, and hydroelectric dams. Students were encouraged to reflect on their experiences by writing an individual paper as well as completing a team project to film a documentary on an industry visited during the course.
Impact
Students emerged from the class with a different perspective about both time and space in our native province of Quebec. Not only was the course highly rated, but students wrote in their final papers about seeing both Quebec and economic development in a whole new light. Professors King and Pezet found the course different than any other class they had given, which included intensive international trips with students. They were surprised by the mind-share the course commanded. After a regular class session (or even an overseas class with bus transit between visits), students immediately plug into their phones and their thoughts are elsewhere. But the bicycle commands attention while also allowing for reflection. As educators, King and Pezet found that the bicycle brought an unexpected focus to the trip.
The class also had a broader impact in connecting HEC Montréal to the broader community. The class visit to La Presse, Montreal's largest newspaper, prompted them to document the trip with a three-minute video. Thousands of people became aware of our school and business history. This coming year, the professors are organizing two concurrent trips to two different regions of Quebec. They don't see this trip as a one-shot experiment, but rather as a way to develop expertise in how to inspire business history learning. Professors King and Pezet's original objective—to change students' perception of history to the world around them—remains. Now, their challenge is to scale this innovation so that more students can benefit from this new perspective.
URLs: