Richard Harrison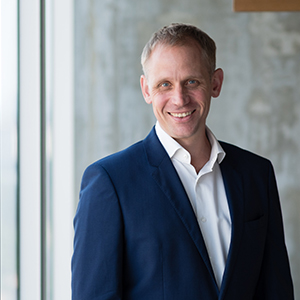 CEO, Smart Power Myanmar
Alma Mater:
IE Business School
Spain
As founder and CEO of Smart Power Myanmar, Richard Harrison leads a unique nonprofit enterprise that will bring electricity to 10 million people living in rural Myanmar over the next decade. This enterprise will enable the growth of green energy and green finance through solar-powered mini-grids in villages throughout the largely unelectrified country. This work will impact millions in terms of healthcare, education, and microenterprise growth. It will also spur innovations in finance that address the bottom of the wealth pyramid.
Harrison has lived and worked in Myanmar for over 10 years and has led the deployment of large-scale programs that focus on access to finance, community governance, and health-focused social marketing. His work in electrification started in 2018 in partnership with The Rockefeller Foundation and a wide variety of local and international banks and energy organizations. It focuses on combining innovative capital and advanced data analytics with a deep understanding of the livelihoods and governance of grassroots customers to reduce risk and accelerate access to both on-grid and off-grid energy for rural residents.
Speaking of his international executive MBA, Harrison said, "[It] helped me to elevate my skillset and broaden my vision."He believes the diversity and caliber of students and professors helped him develop the skills, confidence, and network needed to build and lead a sustainable energy and finance organization. The program helped him think differently about his hybrid enterprise, which needs to operate in a flexible and sophisticated way—neither fully private nor nonprofit. Combining his corporate experience and graduate training has enabled Harrison to secure an initial 5 million USD investment and leverage it into 7 million USD in additional philanthropic funding and more than 20 million USD in private sector investments for Smart Power Myanmar.
Harrison works with dozens of emerging private-sector companies in one of the hardest countries in the world to do business in. New business leaders in Myanmar have not had the benefits of a rich education—and in some cases have had no education—nor the experience that comes from working in the free market. Because Smart Power Myanmar is a hybrid organization and sits at the intersection of government, the private sector, and the philanthropic sector, it is uniquely positioned to unify, train, and engage business leaders. It works with solar developers, value chain companies, commercial banks, equipment suppliers, and the owners of thousands of agri-based microenterprises.
Specifically, Harrison has helped engage five local commercial banks through the creation of the first rural-focused financing facility for solar project development and the establishment of an advanced accelerator program. So far, 13 promising private solar developers have gained mentoring and pitch deck support from Silicon Valley and local business mentors.
Smart Power Myanmar is also actively supporting the role of women leaders in the energy and finance space, and they are currently establishing a 30 million USD last-mile community connection financing facility that ultimately will impact millions more people and thousands of small and microenterprises—the backbone of the economy.