Nengaswary Maniam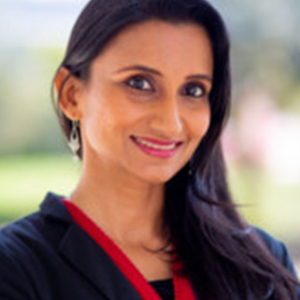 Research and Knowledge Exchange Manager,
Coach and Subject Matter Expert,
University of Nottingham Malaysia
Alma Mater:
University of Malaya
Faculty of Business and Accountancy
Malaysia
Area of Impact:
Education or Academe
Nengaswary (Eeish) Maniam is passionate about enhancing the value of the younger generation. Her community service activities mainly target youth, women, and young girls by delivering human value programs, such as the Women Empowerment Program: Own Your Destiny, Elevate Your Life. The purpose of the program is to create awareness among women about key issues relevant to their lives and, in particular, to their physical and emotional health. It is also a means to unlock the capabilities of women and help them fulfill their needs and achieve self-transformation and realization.
Maniam has led capacity-building programs for educators to grasp 21st-century teaching methodologies. She also offers the Rise for VIP program to nurture teenage girls, help them develop strong emotional health, and affirm and encourage them for their journeys ahead. Maniam has been an active participant in her community, engaging with Malaysian Indian Blueprint Development-PRISMA 2030, the HOPE program, and many others.
Maniam is a management professional and trainer with 15 years of experience with local and international organizations. She earned the MBA from the University of Malaya in 2013 and joined the University of Nottingham Malaysia in 2017.As manager of the Entrepreneurship Centre, Maniam successfully nurtured three startups and one social enterprise within 18 months. She currently heads the university's knowledge exchange portfolio across industries. She champions knowledge transfer through research in order to create societal impact.
Maniam has earned professional certificates for project management, chief innovation officers, professional development training, entrepreneurial leadership, and administrative management.
Maniam received a certificate of recognition from Malaysia's Ministry of Health Malaysia for being the lead facilitator of an international fellowship program. She has served as the deputy director for professional development for the Project Management Institute Malaysia Chapter and has given invited speeches at institutions locally and internationally. Her passion for and involvement in talent development initiatives has resulted in invitations to attend meetings in Malaysia with former U.S. president Barack Obama and Indian prime minister Narendra Modi.
Maniam shares her knowledge and experience to help develop and inspire future business leaders. Her contributions include organizing a Tech for Good summit for budding entrepreneurs, a program that provides coaching, inspiration, and discourse to encourage the creation of new ideas and tech-based solutions. She also supports entrepreneurs as head of overall strategy for the incubation center at the University of Nottingham Malaysia campus and conducts training sessions to educate business leaders in the art of managing people effectively.
In addition, while working at the Steno Diabetes Center, Maniam contributed substantially to the administrative management of their REACH certificate course, which trains primary care doctors and nurses in Malaysia on the fundamentals of diabetes.