Micaela Connery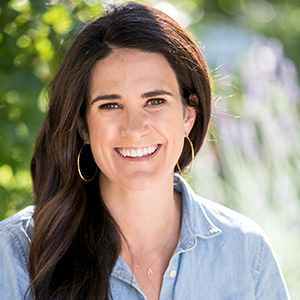 Co-Founder and CEO,
The Kelsey
Alma Mater:
University College Dublin
Michael Smurfit Graduate Business School
Ireland
Area of Impact:
Diversity and Inclusion
With a focus on inclusive housing for people of all abilities and incomes—and a "think big" approach—social entrepreneur Micaela Connery set up The Kelsey in 2017. The Kelsey is a nonprofit that works with public-private partnerships to provide mixed-income housing developments that seamlessly include adapted residences and on-site amenities for adults with disabilities of any income level.
The organization breaks down barriers based on income or ability and promotes vibrant neighborhoods that offer opportunities for everyone. In parallel to co-developing housing communities and raising the money to do that, The Kelsey also offers an Inclusion Concierge™ program for residents in their housing communities. In addition, they advance policy advocacy, community organizing, and public awareness activities that support these goals.
The San Francisco-based organization has 240 homes in its pipeline with their first ground up development to start construction in 2021 in San Jose, California. It aims to develop a model that can be replicated globally.
Connery credits her late cousin, Kelsey, for her own awareness of and passion for disability rights. Although Kelsey and Connery were the same age and had similar upbringings and interests, the opportunities available to Connery far exceeded those available to her cousin because of Kelsey's multiple, significant disabilities.
Connery values formal, ongoing learning and continued education. During her MBA program at University College Dublin's College of Business, she focused on projects that specifically applied to The Kelsey, and her capstone project finalized the full business plan for the nonprofit.
Building on the foundation acquired in her MPP and MBA programs, Connery describes her leadership and general approach to work as aspirational versus inspirational—he ping her team to look for what is possible and always strive toward that aspiration. She feels strongly about benchmarking what leaders are doing indistinctly unrelated businesses and learns from successful entrepreneurs who have changed social programs or created scaled impact. These lessons are adapted to fit her projects and inform her leadership style.
The Kelsey Ayer Station in San Jose, California, will break ground in 2021. To launch this landmark project at an aggressive pace, Connery has achieved early wins, having lined up opportunities in sequence: acquiring an optimal site, securing 11million USD in city funding, and then securing 5.3 million USD from Google at the end of 2019.
Connery has been training and inspiring young people since high school. As a sophomore, she founded the Unified Theater to bring students of different abilities together to put on and perform in stage productions. The widely diverse group of students learned about inclusivity, creativity, and running an artistic enterprise. Connery worked professionally for five years on Unified Theater, growing the staff to six and expanding the program to over 100 schools. The organization continues to grow, train, and inspire students as part of Kids Included Together.
Connery's commitment to promoting youth engagement and leadership is also demonstrated by her work with Global Shapers, a community of 400 leaders under age 30. Through writing and speaking engagements, including the World Economic Forum in Davos, she continues to inspire future business leaders.