Jimmy Scavenius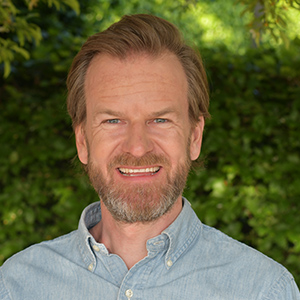 Founder and CEO, Kwera
Alma Mater:
IMD
Switzerland
Area of Impact:
Education or Academe
In 2017 Jimmy Scavenius founded the social enterprise Kwera, a self-sustaining educational fund. It finances higher education for African youth through innovative income-share agreements while simultaneously developing their employability and entrepreneurial skills. Kwera started in Malawi, in southeastern Africa, and will soon expand to other developing countries.
Scavenius sees higher education and skills development together as instrumental in fostering growth, reducing poverty, and boosting shared prosperity. He believes that a university degree benefits not just the students that Kwera supports but their families and society. Graduates of higher education institutions are more environmentally conscious and have healthier habits, reduced family size, and a higher level of civic participation. In short, Scavenius believes education is essential for a sustainable world.This belief is reflected in Kwera's motto, "Finance one, educate all," and its vision, "More highly educated individuals who will transform lives in their communities." Through Kwera, Scavenius and his team seek to support as many young people as possible on higher education journeys.
Throughout his time in the executive MBA program at IMD, Scavenius was well respected by his peers and commended by the faculty. He was seen as a natural leader who acted with integrity, compassion, and patience. He believes patience is very important when building a social enterprise; it requires stubbornness on the vision and flexibility on the details. In fact, Kwera is the outcome Scavenius' thesis at IMD. To pursue his dream of starting Kwera, he made a radical move in 2015—he sold all his belongings, gave up his job as a corporate finance lawyer, and moved to Malawi.
His previous legal training and experience in Denmark, along with the business management, innovation, entrepreneurship, and personal development skills acquired in the EMBA program have helped Scavenius build Kwera into a global organization. He and the staff are passionate about working with underprivileged youth from developing countries and supporting their postsecondary education and skills development.
Scavenius and Kwera currently fund and mentor 30 university students in Malawi, and they project that number to increase to 100 in 2021. Learn more about Kwera's work educating and inspiring the future leaders of Africa and across the developing world by watching two videos that feature Kwera students: Viola and Emmanuel.