Etienne Salborn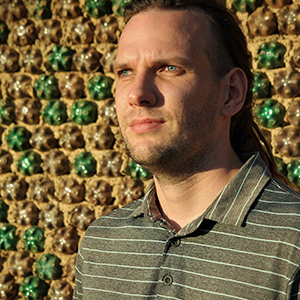 Founder, SINA
(Social Innovation Academy)
Alma Mater:
MCI | The Entrepreneurial School®
Austria
Area of Impact:
Social Enterprise
Etienne Salborn is a changemaker committed to creating positive impact for people in the most difficult situations imaginable. For example, while still a student at MCI | The Entrepreneurial School®, he founded the nonprofit Jangu e.V. to sponsor the education of Ugandan orphans. Then in 2014, he founded the Social Innovation Academy (SINA), a learning space designed to help marginalized youth become successful social entrepreneurs.
Through mentoring and experiential learning, SINA enables scholars to self-organize and become self-responsible ("freesponsible") and to acquire the skills needed to build their own enterprises. They learn to value their often-disrupted past as a strength and foundation for creating sustainable social enterprises that benefit their communities.
This innovative model has been adopted in refugee communities in several countries, and Salborn and his team initiated SINA Global, a self-managed network to support the concept's expansion.
Among other grants and awards received during his career, Salborn and SINA won the NGO Innovation Award in 2018 from the United Nations High Commissioner for Refugees and the Pan-African Award for Entrepreneurship in Education in 2019. Salborn was also an "MIT Innovation System Builder" Fellow in 2018.
Salborn completed MCI's bachelor's degree in nonprofit, social, and healthcare management in 2010. MCI's program has a strong entrepreneurial approach, producing innovative and future-oriented ideas and leaders. The strong international focus of the program allowed Salborn to spend an exchange semester in Argentina, take on an internship in London, and write his bachelor's thesis in Uganda.
With a focus on social innovation and entrepreneurship, Salborn is equipped with strong management competencies and a good understanding of the nonprofit and social sectors and their stakeholders. Salborn's practical international learning experiences have provided him with a strong foundation on which to build SINA and create real impact. In his own words: "My studies formed the cornerstone and gave me the courage to start Jangu e.V. They also paved the way for the foundation of SINA, which followed in 2014."
Education and inspiration are the missions of the social enterprises founded by Salborn. So far, 350 students have completed the entrepreneurial training program, and 40 new social enterprises have emerged from SINA. Many of the companies have created job opportunities for local communities, won awards and grants, and developed innovative ideas that benefit society and the environment.
Among the many awards garnered by SINA scholars are the Meaningful Business 100 Award, the Institution of Engineering and Technology's Innovation Award, the Greenpreneurs Achievement Awards, the Queen's Young Leaders Award, and the 2020 UN-Habitat Scroll of Honour Award.
Salborn also inspires and shares his experience with future business leaders at his alma mater, MCI, where he is a guest lecturer on social innovation and social entrepreneurship in several programs and disciplines. In addition, he is a trainer, mentor, and facilitator in diverse programs and events internationally.