David Gribble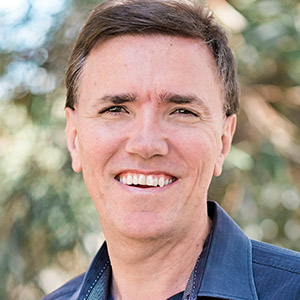 CEO, Constable Care
Child Safety Foundation
Alma Mater:
Curtin University
Curtin Business School
Australia
Area of Impact:
Community or Social Impact
David Gribble is a career executive in the Australian nonprofit sector.He has an extensive background in health, disability, aging, community services, and arts organizations. Recent roles include senior executive positions with VisAbility, Guide Dogs WA, Alzheimer's Australia WA, and Christian Blind Mission International. Since 2011, Gribble has been CEO of the Constable Care Child Safety Foundation, an award-winning harm prevention charity in Western Australia that delivers community safety programs to children, teenagers, and families across the state.
Under Gribble's leadership, the Constable Care Child Safety Foundation has undergone a major restructuring, focusing on innovation and sustainable growth. It offers eight programs that are built on evidence-based research and informed by outcomes assessment. The foundation's programs have reached tens of thousands of young people. Especially note worthy are Arility and the Theatrical Response Group, which reflect how Gribble has used his business education to lead and innovate in his industry.
The augmented reality safety education app Arility received the Community Programs Award from the Australian Road Safety Foundation in March 2019. Arility brings road safety lessons to life on classroom iPads. With innovative 360-degree visuals and sound effects, children ages 4 to 11 interact directly with characters to identify risks and make safe choices. The app is available for free to schools throughout Australia.
The Theatrical Response Group is the foundation's theater-in-education program that empowers secondary school students to deal with the social pressures affecting their day-to-day lives. Focusing on the needs of students 12 to 17 years of age, it is an action-oriented education program that fosters resilience and encourages youth to speak up and confidently discuss issues that are intrinsic to their health and well-being.
In addition to his role as CEO of Constable Care, Gribble is a role model for future business leaders through his service on the boards of a number of community-focused nonprofit organizations. He also "gives back" to his alma mater, Curtin University (CU),by serving as deputy chair of the MBA and Executive Education Advisory Panel in the Faculty of Business and Law. Gribble completed the Curtin Ignition program in 2018 and is now a mentor and facilitator for this intensive weeklong entrepreneurial training program for aspiring entrepreneurs, academics, and corporate innovators. Gribble also mentors emerging leaders in the university's Next Step Mentoring program, where he advises undergraduate and postgraduate students who are looking to begin or advance their career in the nonprofit sector.
Gribble received his bachelor's and MBA degrees from CU and is a member and graduate of the Australian Institute of Company Directors and a fellow of the Australian Institute of Management. In recognition of his contribution to society throughout his career, Gribble was awarded the 2019 Professional Achievement Award in the Faculty of Business and Law from the CU alumni association.