Matías Muchnick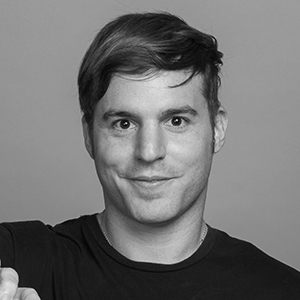 CEO and Co-Founder,
NOT Company
Alma Mater:
Universidad de Chile
School of Economics and Business
Chile
Area of Impact:
CSR or Sustainability
Matías Muchnick holds a bachelor's degree in business administration from the School of Economics and Business of the Universidad de Chile. His experience in the financial industry, and his sports-minded spirit from years of playing rugby, led him on the path to co-found NotCo, a Chile-based startup that uses AI to create plant-based versions of animal products. With knowledge and skills in new business creation, business innovation, and finance and marketing, Muchnick was poised to take on the business venture and lead the company as CEO.
NotCo is different in the current agricultural-idustrial food system. It changed the way food is made, without changing texture, aroma, and taste, making all the products with 100 percent natural ingredients. The current agro-industrial system functions under inefficient and often abusive standards: it is based on contaminating practices and high usage of water, land, and energy. These practices are a significant cause of deforestation, greenhouse gases, and other environmental damage known to humans.
Current animal farming and production methods use up to one-third of the land suitable for housing and produce more carbon dioxide than all means of transportation combined. This is killing our planet. Additionally, obesity, excessively high cholesterol levels, and many other consequences of the Western world diet are generated by the simple fact that healthy food is not widely accessible. Muchnick affirms that if we continue on this trajectory, by the year 2030 we will have only a 15 percent chance to feed the world´s population. This is why, in 2015, Muchnick thought of the idea that brought to life this food revolution and is one of the three partners who built what we know today as NotCo.
Now with 65 employees and a recent closing funding round of 30 million USD, including a substantial investment from Jeff Bezos' family, NotCo has quickly risen from its humble beginnings. Muchnick and his partners started the company with their own capital, putting in an initial investment of 250,000 USD. In less than two years, Muchnick and his partners raised 3 million USD, mainly from Kaszek Ventures, the founders of Mercado Libre, and IndieBio, a biotechnology accelerator in Silicon Valley.
Muchnick regularly participates as a guest in various and prestigious forums, congresses, and TEDx talks, among others, where he inspires others and exposes how technology and artificial intelligence enhance science and sustainable production to manufacture 100 percent natural foods. Muchnick has participated in Demand Solutions Chile 2018, a large, global innovation forum focused on creative solutions to the development challenges in Latin America and the Caribbean. NotCo and its business strategy have been treated as a case in important conferences such as ICARE Marketing and in business magazines worldwide.
NotCo has been featured in articles in BBC, Al Jazeera, Business Insider, TechCrunch, and FastCompany.